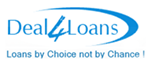 Sample Home Loan Quotes
Bank
Interest Rate
Eligible Loan Amt.
EMI
Document
Bank A
9.95%
Rs. 23,00,000
Rs. 22,119
Bank Stat,
Salary Slip
Bank B
10.20%
Rs. 25,00,000
Rs. 24,457
Bank Stat,
Salary Slip
Bank C
10.50%
Rs. 26,00,000
Rs. 25,958
Bank Stat,
Salary Slip
Bank D
10.75%
Rs. 27,00,000
Rs. 27,411
Bank Stat,
Salary Slip
List of top Home Loans Banks in India
SBI (State Bank of India),
Hdfc Ltd,
LIC Housing,
ICICI Bank,
Axis Bank,
Bajaj Finserv,
PNB Home Finance.
Why Deal4loans.com
Instant EMI & Eligibility offer from 4 nationalized and 5 Private Banks
Choose best deal for lowest EMI, Best Eligibility
Home Loan Quotes are free for customers. It's a totally free service for customers
Your information will not be shared with anyone without your consent.
Over 4

9

53

284

customers have taken quote at Deal4loans.com
*All loans repayment period are over 6 months. No short term loans
Helpful tips to Get the Best Home Loan Deal
Home loans are provided based on the market value, mainly estimation given by banks or the registration value of the property. Home loan is not a one-time decision; do review the market periodically before availing them. Customers tend to make mistakes while entering into deals, which may not be beneficial for them, so better compare all the variables before signing a loan agreement by different banks. The various parameters that you need to compare on Home loan are
» Eligibility
» Interest rates best suited.
» Fixed interest loans or Floating.
» Other costs.
» Document required.
» Penalties.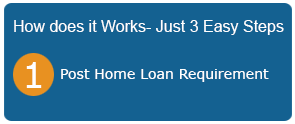 Testimonials
I was able to understand how much Home loan i can get and what are best options- Thanks-

Ravi Sharma
New Delhi
Disclaimer: All loans repayment period are over 6 months. No short term loans