Fullerton India Personal Loan Vizag | Interest Rates | Documents | Apply
Fullerton India Personal Loan in Vizag: Get Details on Best & Lowest interest rates, Eligibility, Documents & Other Features & processing fees charges charged by Fullerton India.
Fullerton India Personal Loan can help in making a difference in your life. No matter what your financial needs are – unexpected expenses, a medical exigency, school or college admission, wedding in the family, home improvement or that long awaited vacation; whatever the occasion, Range of Personal Loans can help you meet your needs.

Address of Branches in Vizag of Fullerton India
✓ D. No 47-11-5, First Floor, Mohan Arcade, First Lane, Dwaraka Nagar, Visakhapatnam – 530 016

Here you can check More About Interest Rates of Fullerton India & Apply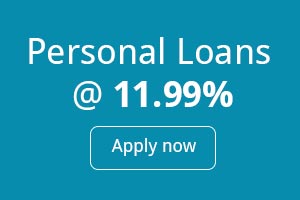 Fullerton India Personal Loan in Vizag – Key features
✓ Loans available from 50,000 to 30 Lacs
✓ Quick Approval & hassle-free processing
✓ Minimal paperwork
✓ Flexible repayment options
✓ Easy EMI repayments through cheques or ECS
✓ Convenience of service at your doorstep

Calculate Fullerton Personal Loan EMI with EMI Calculator in Vizag:

Can I foreclose or prepay my loan in Fullerton India Vizag?

You can foreclose your loan after a minimum period of 6 Months.

What is the minimum and maximum Loan tenor I can avail from Fullerton india Vizag?

You can repay your loan over a period of 12 months to 48 months.

Documents Required for Personal Loan in Vizag:
KYC or 'Know your Customer' formalities and documents
Proof of Income and expenditure
Application Form and Legal formalities
What is the maximum loan amount I can avail?

You can avail up to Rs.20 Lakhs if you are salaried and Rs.30 Lakhs if you are a self- employed businessman. The actual loan amount eligibility will be calculated based on your income and other parameters that the Fullerton India Relationship Manager will explain.

Who can apply for a Personal Loan in Vizag with Fullerton india?

Fullerton Personal Loan is available for salaried individuals as well as self-employed individuals.

Source: Fullerton India Website
About Vizag:
It is nestled among the hills of the Eastern Ghats and faces the Bay of Bengal on the east. Visakhapatnam is the administrative headquarters of Visakhapatnam district and headquarters of the Eastern Naval Command of the Indian Navy.
Visakhapatnam is a port city on the southeast coast of India. With a population of 2,035,299, it is the second largest city in the state of Andhra Pradesh (after Hyderabad) and the third largest city on the east coast of India (after Chennai and Kolkata). Visakhapatnam is located 625 kilometres (388 mi) east of the state capital, Hyderabad. The city is home to several state-owned heavy industries and a steel plant; it is one of India's largest seaports and has the country's oldest shipyard. Visakhapatnam has the only natural harbour on the east coast of India.