Check Franklin India Bluechip Fund – account statement ✔ minimum sip amount ✔ sip application form ✔ sip calculator ✔ fund rate ✔ fund ratings ✔ fund redemption form ✔ fund reviews ✔ fund share price ✔ fund snapshot ✔ fund status ✔ fund stocks.

Franklin India Bluechip Fund Details
Inception
01 December, 1993
Entry Load
Nil
Exit Load
In respect of each purchase of units – 1% if the units are redeemed/switched-out within one year of allotment
Benchmark(s)
S&P BSE Sensex
Nifty 50
Franklin India Bluechip Fund Investment Objective: Franklin India Bluechip Fund predominantly invests in companies that run large and established businesses, the fund has declared a dividend every year for the last 19 years.

Ideal Investment Horizon: The recommended investment horizon is "5 years or more".

Tax Benefits
The long term capital gains (LTCG) tax, if you stay invested for more than 12 months, is "Nil".
The dividends declared are "Tax Free" and carry "NIL" Dividend Distribution Tax.
Franklin India Bluechip Fund Product Level
Franklin India Bluechip Fund is a suitbale investment for long term capital appreciation, a fund that invests in large cap stocks.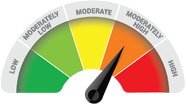 Get Details on Franklin India Mutual Fund Nav
Note: Mutual Fund investments are subject to market risks, read all scheme related documents carefully.