Check Franklin India Flexi Cap Fund – account statement ✔ minimum sip amount ✔ sip application form ✔ sip calculator ✔ fund rate ✔ fund ratings ✔ fund redemption form ✔ fund reviews ✔ fund share price ✔ fund snapshot ✔ fund status ✔ fund stocks.
Franklin India Flexi Cap Fund Details
Inception
02 March, 2005
Entry Load
Nil
Exit Load
In respect of each purchase of units – 1% if the units are redeemed/switched-out within one year of allotment.
Benchmark(s)
Nifty 50
Nifty 500
Franklin India Flexi Cap Fund Investment Objective: The fund has the flexibility to have higher or lower allocation to any particular segment based on company size. The fund has consistently declared a dividend every year for the last 11 years.

Ideal Investment Horizon: Five years and above.

Tax Benefits
Nil long term capital gains (LTCG) tax if held for more than 12 months
Dividends are tax free and carry NIL Dividend Distribution Tax
Franklin India Flexi Cap Fund Product Level
Franklin India Flexi Cap Fund is a suitbale investment for long term capital appreciation, a fund that invests in stocks of companies across the market cap range.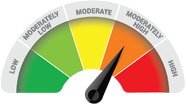 Get Details on Franklin India Mutual Fund Nav
Note: Mutual Fund investments are subject to market risks, read all scheme related documents carefully.