HDFC Bank Credit Card Ghaziabad – Offers, Apply online, Customer Care Number
HDFC Credit card in Ghaziabad: Check Latest offers, features and benefits. Check Eligibility for Platinum, Titanium, Business, Premium Travel, Co-branded, Women Cards & get Instant E-approval Online with Deal4loans.
Why to Choose or Apply HDFC Bank Credit Card in Ghaziabad
Cashbacks, discounts, frequent flier miles or movie tickets; whatever be your lifestyle and spending habits, we have a credit card for you. With HDFC Bank, finding the right credit card is simple. Browse through the wide range of credits, learn about the features and benefits and take your pick. You can also apply online. Go ahead and find your best credit card now.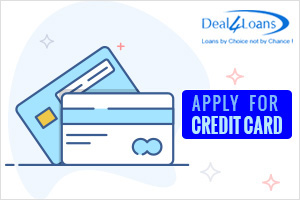 Eligibility Required for HDFC Bank Cards in Ghaziabad
| | |
| --- | --- |
| Salaried Employee | Self Employed |
| Minimum Age 21 years | Minimum Age 21 years |
| Maximum Age 60 years | Maximum Age 65 years |
I have applied for a Credit Card – would like to know the status of HDFC credit card?
Click here to check the status of your credit card application. You are required to input the 16 digit Application reference number and Mobile number or Date of Birth (DDMMYYYY)
How do I apply for a Credit Card and what is the eligibility?
You can apply for HDFC Bank credit card by clicking on the this link
Available HDFC Credit Cards in Ghaziabad for You:
Read More – HDFC Credit Card Customer Care Number
Other Banks Best Credit Card available in Ghaziabad
HDFC Bank Branches & Location Address In Ghaziabad for Credit Card:
Gandhi Nagar- Ghaziabad: Iii N – 28 Ambedker Road Nehru Nagar Gandhi Nagar Ghaziabad-201001 Uttar Pradesh India
Chander Nagar: Devika Tower Shop No . 1-6 Chandernagar Ghaziabad Ghaziabad-201011 Uttar Pradesh India
Indirapuram- Ghaziabad: G 2 And 3 Windsor Park 5 Vaibhav Khand Indirapuram Ghaziabad-201014 Uttar Pradesh
Kaushambi: 21,Khusambhi Adjoining Coorperation Bank,Khusambhi Khusambhi Ghaziabad-201005 Uttar Pradesh India
ILaychipur: Khasra No. 320 Village Ilaychipur Loni Ghaziabad-201102 Uttar Pradesh
Modi Nagar: Near Amber Cinema Gt Road Near Lokpriya Hospital Ghaziabad-201204 Uttar Pradesh
Ghaziabad: D – 44 Rdc Raj Nagar, Raj Nagar, Ghaziabad Ghaziabad-201001 Uttar Pradesh India
Shalimar Garden- Ghaziabad: C – 8 Ocean Plaza Shalimar Garden Extn. 2 Sahibabad Shalimar Garden Ghaziabad-201005 Uttar Pradesh India
Vaishali: Vc – 1 Sector 3 Adjacent To Income Tax Office Vaishali Ghaziabad-201010 Uttar Pradesh
Vasundhra- Ghaziabad: 4 / 5, Om Plaza Sector – 15 Vasundhra Ghaziabad-201012 Uttar Pradesh