SBI Credit card Noida Apply – Eligibility, Benefits, Offers
SBI Cards in Noida – Find Exclusive, Travel, railway, entertainment, dining & Shopping Cards for your suites in Noida with State Bank of India at deal4loans. Choose the best and Apply online for SBI Cards in Noida.
The SBI Platinum Card, SBI Gold Card and there are all types of Credit Cards that empowers you and get special offers, cash back on your purchase and cool sale, Make life simple.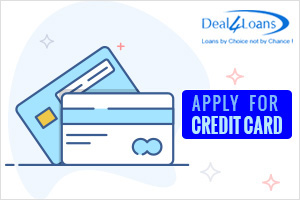 Read More: Get More details on SBI Credit Cards Offers & Apply online
Eligibility Criteria for SBI Credit Cards in Noida are as follows:
For apply sbi credit card in Noida a borrowers or application must be above the age of 23 and have an account with the bank.
1. Minimum Income per month would be more than Rs.18000
2. Self Employed than ITR of above 4.50 lakh annual.
3. Age should be above 23 – 65.
Available SBI Credit Cards in Noida
SBI Credit Card Eligibility in Noida
Minimum per month Income of Rs.18500 required in Metro cities
Have a Bank Account in SBI, If looking for credit card on the basis of account.
Photo copies of ID card, income proofs and address proof should be submitted.
You should be an earning individual and should be above 21 year and less than 60 at the time of apply.
Compare All Other Banks Credit Cards Available in Noida
List of SBI Branches in Noida for Credit Cards
Address: BALAJI ENTERPRISES,B-14, OCEAN PLAZA, P-5,SECTOR – 18,PIN CODE-201 301
Address: LONG LIFE CHEMIST,SHOP NO.15, B-BLOCK, SECTOR – 62,,GAUTAM BUDH NAGAR,PIN CODE-201 301
Address: RANA COMMUNICATION,SHOP NO. 1, SHIV MANDIR MARKET,SECTOR – 22,PIN CODE-201 301
Address: SUPER STORE,SHOP NO. 2, F BLOCK MARKET, SECTOR 21,JALVAYU VIHAR,PIN CODE-201 301