Home Loan Mysore – Eligibility, Interest Rates Apply Online होम लोन मैसूर
Mysore Home Loans. Compare home loan interest rates of leading banks in Mysore. Now check your eligibility and EMI, apply at Deal4loans for Special home loan offers and lowest rates online.
Do you need door step service for home loan in Mysore? Get online instant comparison of interest rates offered by different banks in Mysore. For the speedy approval and disbursement of home loan, one can match his intended property with the list of banks. This verification makes the processing quite easy for home loan.
Home Loan applications received for rupees ₹ 419,027 crores till 05 December 2020
Compare Home Loan Interest Rates in Mysore
Housing Projects which are approved from Various Banks for Home Loans in Mysore:
| | | |
| --- | --- | --- |
| Housing Project | Location | Price |
| Msquare telecom City | Llavala Hobli, Mysore | 4.68 Lac |
| Sharadindu | Srirangapatna, Mysore | Price on Request |
| Sankalp Luxuria – | KC Layout, Mysore | 88.57 Lac |
| Sankalp Central Park – | Yadavagiri, Mysore | 57.96 Lac |
| Greystone Villas – | RT Nagar, Mysore | 40 Lac |
| Premier Metropolis – | Jayalakshmipuram, Mysore | 55 Lac to 65 lac |
| Brigade Sparkle – | J.P Nagar, Mysore | 40 Lac |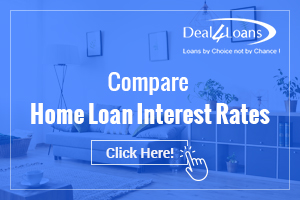 To get the pre-requisites for home loan, one can directly visit to any of the branch of these banks. A large number of big ticket financial institutions such as Tata Capital Home Loans, DHFL along with reputed banks such as State Bank of Mysore, HDFC Bank, ICICI Bank, LIC Housing Finance etc. are the prime lenders for home loan in Mysore. (Name & Address of Banks).
Widening of Sirsi Circle Flyover, improved connectivity and a well planned metro network has added an advantage to development of real estate in Mysore. The residential growth in Mysore is on upward side as compare to commercial property in last few years. An assured development in commercial property is expected in coming years with the upcoming of software Technology Park in Mylasandra.
If You're Income is Low or Not Eligible for Home Loan in Mysore?
If Your income is low or below 8000 per month so you can club your another family members income to get home loan from any Bank. It also helps to get more & more loan amount from bank and Increase your eligibility.
Looking for Name of Banks who provides home loans in Mysore?
SBI Bank, ICICI Bank, HDFC Ltd, Axis Bank, PNB, Bank of Maharashtra, Bank of India, Bank of Baroda and Many more….
Here's the List of Banks Branch Address from where you can get Approved Home Loans in Mysore:
| | |
| --- | --- |
| Bank Name | Mysore |
| Corporation Bank | 470, 6TH MAIN, 10TH CROSS, 1ST STAGE, VIJAYANAGAR, Mysore, Karnataka 570017 |
| Corporation Bank | 34 KESHAVA CPLX,NRUPATHUNGA RD STAGE-I,KUVEMPU NAGAR, Kuvempnagar, Mysore, Karnataka 570023 |
| Corporation Bank – Siddhartha Layout Branch | #D117, 80 Feet Rd, Siddartha Nagar, Siddhartha Layout, Mysore, Karnataka 570011 |
| Vijaya Bank – Vijayanagar | No. 441 And 501, New Kalidasa Rd, Vijayanagar 1st Stage, Vijayanagar, Mysore, Karnataka 570017 |
| State Bank Of India | Kanthraja Urs Rd, K.G Koppal, Saraswathipuram, Chamarajapuram Mohalla, Chamrajpura, Mysore, Karnataka 570007 |
| IDBI Bank | Vishwamanava Double Rd, Saraswathipuram, Mysore, Karnataka |
| Axis Bank Ltd | SV Residency, 432, Vishwamanava Double Road, Kuvempunagar, Mysore, Karnataka 570023 |
| Karnataka Bank | 4586, 2nd Stage, 2nd Stage, Near High Tension Double Road, Jayanagar, Mysore, Karnataka 570017 |
| State Bank of India | 391, Hebbal Main Road, 1st Stage, SBI Road, Hebbal Main Road, 1st Stage, SBI Road, Near Viswamanava Kuvempu Circle, Hebbal, Mysore, Karnataka 570016 |
| Corporation Bank | 34 KESHAVA CPLX,NRUPATHUNGA RD STAGE-I,KUVEMPU NAGAR, Kuvempnagar, Mysore, Karnataka 570023 |
| Corporation Bank – Siddhartha Layout Branch | #D117, 80 Feet Rd, Siddartha Nagar, Siddhartha Layout, Mysore, Karnataka 570011 |
| Corporation Bank – Zonal Office | 2254, Kausalya, Third Floor, South Wing, Vinobha Road, Hunsur Rd, Devaraja Mohalla, Yadavagiri, Mysore, Karnataka 570001 |
| Corporation Bank | 34 KESHAVA CPLX,NRUPATHUNGA RD STAGE-I,KUVEMPU NAGAR, Kuvempnagar, Mysore, Karnataka 570023 |
| Syndicate Bank – Saraswathipuram Branch | Door No 2961/38A, 5th Cross, 5th Main Rd, Saraswathipuram, Mysore, Karnataka 570009 |
| Syndicate Bank | Udayaravi Rd, Kuvempumagar, Mysore, Karnataka 570023 |
| Corporation Bank – Zonal Office | 2254, Kausalya, Third Floor, South Wing, Vinobha Road, Hunsur Rd, Devaraja Mohalla, Yadavagiri, Mysore, Karnataka 570001 |