Vijaya bank Home Loan | Interest Rates 2019 | EMI Eligibility Calculator
Vijaya Bank Home Loan – Get details on Interest Rates, Documents, EMI, Fees and Eligible loan amount at Deal4loans.com. Compare with all major banks of India online.
Home Loan applications received for rupees ₹ 419,027 crores till 26 March 2019
Vijaya Bank Home Loan Details
| | |
| --- | --- |
| Interest rates | 8.55% |
| Lowest EMI | Rs.773 per lakh |
| Processing fees | N.A |
| Prepayment charges | Nil |
| Repayment options | Upto 30 years |
| Maximum loan amount | No Limit |
| Loan approval time | 1 week |
| Maximum Finance | Upto 85% |
| Min. Income | 12000 p.m |
Vijaya Bank Home Loan Home Loan Interest Rates 2018
| | | |
| --- | --- | --- |
| Type of Loan | MCLR | Rate of Interest |
| Vijaya Home Loan | 1 YEAR MCLR | 8.65% |
| V-Elite Home Loan | 1 YEAR MCLR | 8.65% |
| Vijaya Home Loan Plus | 1 YEAR MCLR+3.20% | 11.85% |
| Vijaya Kisan Home Loan | 1 YEAR MCLR | 8.65% |
| Home loan for 3rd Dwelling Unit | 1 YEAR MCLR+ 1.00 % | 9.65% |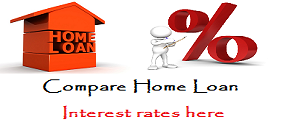 Eligibility:-
Individuals with minimum age of 21 years and Maximum age of 65 years are eligible.
The applicant/beneficiary shall have sufficient income to repay the loan along with the interest within sanctioned period.
In case of salary income alone is considered for deciding the quantum of loan, such salaried persons should be in permanent service and not probationers: Persons nearing superannuation getting retirement benefits sufficient to cover the Loan applied can also be considered.
Upto 75 months' average gross income of the applicant.
Maximum age – 75 years i.e. age by which the loan to be fully repaid.
About Vijaya Bank:
Vijaya Bank today is a PAN India Institution, serving diverse sectors of the society. Vijaya Bank is famous bank of India with over 1767 Branches and 1509 ATMs all over the India. Karnataka Is the main state for Vijaya Bank because of highest number of branches. Vijaya Bank has 13000+ employees. All Branches / offices are under RTGS / NEFT. The Bank also offers RuPay cards to its customers. bank has already 13 Million + customers base.
Quantum of Loan:
Minimum loan amount –  Rs. 1.00 lakh
Maximum loan amount –  Rs. 100 lakhs  – on need based as per the cost less stipulated margin subject to loan entitlement.
In case of Repairs/Renovation – maximum is Rs. 10 Lakhs
Home Loan of less than Rs. 1 lakhs can also be considered under Swarna Jayanti / Golden Hublee Scheme in rural / Semi – Urban places.
Documents required for Vijaya Bank Home loans
2 passport size photos
Proof of Identification (Identity card /Passport /Voter Identification card / Driving License/AADHAAR)
Proof of Residence viz. tax receipt/ telephone bill/ electricity Bill etc.
Statement of account of the applicant/co-applicant for the past one year from their present Bankers.
Latest IT returns for 2 years with salary slip for the last 3 months of the applicant/Co-applicant/Guarantor in case of salaried person
 P & L Statement / Balance Sheet, past two years duly certified by the CA/Income tax assessment order/ IT returns, in case of Professionals/Self employed/Business person (for 3 years, if IT assessed).
Income Certificate issued by Revenue Authorities in case the applicant is an agriculturist.
IMPORTANT PROPERTY DOCUMENTS
Original Sale Deed / Partition Deed/Gift Deed/Conveyance Deed Prior title deeds (all link documents), original/certified copies.
Conversion Order, if any, in case of conversion of Agricultural land for Non-Agricultural purposes.
Encumbrance Certificate for the last 13 years from the Sub-Registrar
Copy of the agreement for sale/Letter of offer
Copy of the latest tax paid receipt (Advance IT, Property Tax, Municipal Tax etc.)
Copy of Share Certificate/NOC from Society/builder, wherever applicable.
Copy of License for construction.
Copy of the Approved Plan / Blue Print of the building / flat to be constructed therein.
Copy of the detailed estimation of the cost of construction.
Other Retail Products of Vijaya Bank
About Vijaya Bank
International Banking Division, Head Office, 41/2, Trinity Circle, M.G.Road, Bangalore 560001.
Tel : 91 80 25584066
Ext : 349 or 348
Fax : 91 80 25584142

Head office located at :
41/2, Trinity Circle, M.G. Road,
BANGALORE – 560001

Phone no. 080 – 25584066 (20 lines)

Toll Free No: 18004255885 / 18004259992
E-Mail To : customerrelationcell@vijayabank.co.in