HDFC Ltd Home Loan Pune | Interest Rates 2019 | Branch Address
HDFC ltd Home Loans in Pune: Apply online for Best home Loans in Pune with lowest Interest Rates 2019, EMI. Check Offers, Documents and Eligibility for HDFC home loans and choose the lowest rates.
Check more information on HDFC Ltd Home Loans. Borrowers can compare the best home loan offers in Pune here, which helps in understand which bank is offer home loans @ lowest rates with lowest processing fees and fastest disbursal time.
Home Loan applications received for rupees ₹ 419,027 crores till 27 June 2019
HDFC Ltd Home Loan Interest Rates Pune
पुणे मधील एचडीएफसी लिमिटेड होम लोनचे व्याजदर आणि प्रक्रिया शुल्क काय आहे ते पहा. आपण गृहकर्जांवरील चांगल्या ऑफरसाठी पुणे मधील इतर गृहकर्ज बँकांसह एचडीएफसी लिमिटेडची तुलना करू शकता.
Check what are the interest rates and processing fees of HDFC Ltd Home loans in Pune. You can compare HDFC Ltd. with other home loans banks in Pune to get better offers on housing loans.
| | |
| --- | --- |
| Interest Rates for Women | 8.65% – 9.40% |
| Interest Rates for Others | 8.70% – 9.45% |
| Min. EMI per 1 Lakh | Rs.780 |
| Processing Fees | 0.50% or Max. Rs.3000 |
| Max. loan amount abv 30 lakh | 75% – 80% |
| Min. Income per month | 12000 |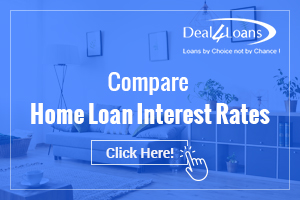 Documents required for HDFC Ltd Home Loans in Pune
Application form with 2 photographs
Identity Proof & Residence Proof
Latest Salary Slip (Salaried Individuals)
Form 16 / ITR (Salaried Individuals)
Processing Fee cheque
Last 6 Months bank statement (Salaried Individuals)
Last 3 Year profit/loss & balance sheet (Self Employed – Professionals/Businessmen)
Last 3 years income tax returns (Self Employed – Professionals/Businessmen
HDFC Ltd Branch in Pune for Home Loans – Address :
HDFC LTD, OFFICE NO.3, YASH PRIME, BHIGWAN ROAD, BARAMATI -413102
Office No.2, Mezzanine Floor, Signet House, Vishrantwadi, Opp. Vishrantwadi Police Station, Yerwada, Pune – 411006
Unit No – 102 & 103, 1st Floor, Fortune Business Centre, Near Ambience Hotel , Wakad, Pune – 411057
HDFC COMPLEX, PLOT NO. RC-1, SURVEY NO. 100, MIDC G BLOCK , TELCO RD., CHINCHWAD, PUNE – 411019
2ND FLOOR, GOPAL HOUSE, OPP. KASAT CHEMICALS, KOTHRUD, PUNE – 411029
OFFICE NO. 18, GHANWAT PLAZA, NANEKARWADI, CHAKAN TALEGAON ROAD, CHAKAN, PUNE – 410501
OFFICE NO 2, BHARGAV HOUSE, SADGURU NIVAS CO-OP HOUSING SOCIETY, ABOVE THANE JANATA SAHAKARI BANK, SINHAGAD ROAD, PUNE – 411051

OFFICE NO. 101-A, GANDHI EMPIRE II, NEXT TO VESPA SHOW ROOM, CAMP-KONDHWA ROAD, LULLANAGAR, PUNE – 411040

HDFC HOUSE, 1500 SHIVAJI NAGAR, UNIVERSITY ROAD, PUNE – 411005
4, BLUE HILLS AVENUE PUNE-AHMEDNAGAR ROAD , YERWADA, Pune – 411006
OFFICE NO. 1, 1ST FLOOR, (ABOVE PMS OFFICE), DESTINATION CENTRE, MAGARPATTA CITY, HADAPSAR, PUNE – 411013
SHRILEELA PLAZA, GROUND FLOOR, SURVEY NO. 115, HISSA NO 3/6, BANER, PUNE – 411045
Why to Choose Features of HDFC Ltd Home loans in Pune:
Maximum loan – 80% of the cost of the property (including the cost of the land) and based on the repayment capacity of the customer.
Maximum Term – The maximum period of repayment of a loan shall be upto 30 years (Telescopic Repayment option) under the Adjustable Rate Home Loan product, depending upon the specific repayment scheme as may be opted (*).
The maximum period of a loan shall be upto 20 years under the Fixed Rate Home Loan product.
Applicant and Co- Applicant to the loan
Adjustable Rate Home Loan
High Loan Eligibility – check online
For information on HDFC Ltd. Home Loans: SMS HDFCHOME to 56767
Other Products available in Pune from HDFC Ltd.
1. HDFC Bank Personal Loan Pune
2. HDFC Bank Credit Card Pune
3. HDFC Ltd Home Loan EMI Calculator Pune
4. HDFC Bank Business Loan Pune
5. HDFC Ltd. NRI Home Loan Pune
6. HDFC Bank Car Loan Pune