Personal Loan Bhopal | Interest Rates 2022 | EMI | Documents | Apply
Apply Personal Loan in Bhopal – Instant E-approval, Special Offers, Best Personal loan interest rates and lowest EMI from all major banks in Bhopal such as SBI, HDFC Bank, Citibank, Axis bank, Fullerton India, Bajaj Finance Standard Chartered.
Personal Loan Bhopal details:
| | |
| --- | --- |
| Interest Rates | 10.99% – 20.75% |
| Processing Fees | 0.99% – 3.00% |
| Pre payment Charges | Nil – 5.00% |
| Repayment Period | Upto 7 years |
| Cibil Score | Min. 750 |
| Lowest EMI | Rs. 2174 per Lakh |
Personal Loan Interest Rates in Bhopal 2022
Documents required for Personal Loan in Bhopal: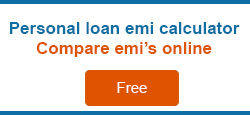 Following documents are required by financial institutions to process the loan application :
in case of Salaried
Identity proof
3 to 6 months Bank statements
Residence proof
Salary slip
Guarantors & their same set of documents
In case of Self Employed
Balance Sheets
Profit & Loss Account
Partnership Deed & other mandatory documents etc.
About Bhopal:
Bhopal is known as the City of Lakes for its various natural as well as artificial lakes and is also one of the greenest cities in India. Bhopal is the 14th largest city in India and 231st largest city in the world. It is basically divided into two parts – old Bhopal and new Bhopal.
The major industries in the old city are electrical goods, medicinal, cotton, chemicals and jewelry. Other industries include cotton and flour milling, cloth weaving and painting, as well as making matches, sealing wax, and sporting equipment.[24] The residents of Bhopal also engage in large retail businesses. Handicrafts, like zardozi and batua (a small string purse, usually used with Indian traditional dresses) are some of the products of the Old City. In addition, there are also a large number of garages in the Old City which specialise in automobile conversion. These garages produce custom-modified and tuned cars, SUVs and motorbikes.
Bank Branches in Bhopal for Personal loans
✓ Bank of India -Modh Samaj Bhawan, Marvadi Rd, Near Masjid, Post Bag No.1, Azad Market, Peer Gate Area, Bhopal, Madhya Pradesh 462001
✓ Bank of Baroda – Airport Rd, Indra Vihar Colony, Tilak Nagar, Lalghati, Bhopal, Madhya Pradesh 462030
✓ Indian Bank -No.161, Hoshangabad Rd, Zone-2, Maharana Pratap Nagar, Bhopal, Madhya Pradesh 462011
✓ ICICI Bank -Shop Number 7,8,9 and 10, Centre Point, New Market, TT Nagar, Bhopal, Madhya Pradesh 462003
✓ Syndicate Bank -FF, Quality Parikrama Building, 4, Hoshangabad Road, Shikhar Varta, Zone-I, Maharana Pratap Nagar, Bhopal, Madhya Pradesh 462011
✓ PNB – 7-B, Raisen Rd, Opposite BHEL, Sector B, Indrapuri, Bhopal, Madhya Pradesh 46202
✓ Vijaya Bank -172, Near Sargam Cineplex, Zone-II, Maharana Pratap Nagar, Bhopal, Madhya Pradesh 462011
✓ SBI – Bhadbhada Road, Main Branch, New Market, TT Nagar, Bhopal, Madhya Pradesh 462003