Latest Personal Loan Trends April 2018
Check out latest trends or whats going in Personal finance market in India. Most of the banks offers special loan schemes or interest to its customers. currently Personal loan rates starts from Just 10.99% rate of interest.
April 2018 updates – After the end of Great festival season of India, Banks now have to end the special schemes for coming 1.5 months, and after that resume the new year season offers again to lure the customers.
In regarding of high demand all major private & govt. banks comes with offers in which nil processing fees, nil pre payment charges, lowest rates for bank employees & account holders. If you are in the same dilemma of getting personal loan so its a great time to get one.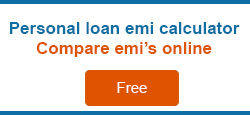 As Per Latest Data by RBI we found growth in consumer durables and other personal loans improved to 46.8 per cent (32.8 per cent in the year-ago period) and 16.2 per cent (13.3 per cent), respectively. In festive season and New year all banks enjoys huge demands for personal loans from every where in India. Peoples getting loans for vacations, shopping, to buy consumer durables & many More. But Interest rates almost Same as previous month. All Most all the banks keep the interest rates same as previous month or some banks hike rates by some marginal percentages. People's had some hopes on RBI new policy, But RBI held the repo rate same as earlier 8 percent so In coming days no reduction in emi's for loan.
Read – Latest Home Loan Trends Info
Top Banks for Personal Loan as per Rates April 2018
| | | | | |
| --- | --- | --- | --- | --- |
| Bank | Rate of Interest | Processing Fees | Pre-Payment Charges | Part Payment |
| HDFC Bank | 11.49%-19.5% | Rs 999/- for Special companies Else 1% – 2.5% | Zero (For LA-10 Lakhs & Above with Salary 75k) else- 4% | No |
| ICICI Bank | 13.49% – 17.50% | 0.50% for special companies else 1.50% – 2.25% | 5% | No |
| Bajaj Finserv | 15.00% – 17.00% | Upto 2% | Nil | Yes |
| Kotak Bank | 13.60% – 18.00% | 2% | 4% | No |
| Standard Chartered Bank | 16.00% – 22.00% | 2% | 2% – 5% | No |
| SBI Personal Loan | 18.50% | 2% | 2% – 5% | No |
Note*:
HDFC Bank Offer limited till 30/09/2016
Interest rates applicable for Super A, CAT A , CAT B & CAT C companies only
Looking for Personal loan or compare banks Rates – Apply Through Deal4loans Personal Loans
If you Want Additional Information on Pre Payment Charges, Processing Fees & Which is the best bank for Personal loan So – Click Here and Get best Information