ICICI Bank Saral Rural Housing Loan @ 9.70% – Loans upto 90% of property value, Loan amount between 5 lac – 15 lacs & Tenure or Repayment Options of 3-20 Years.
An Eligible Borrowers in This scheme can take upto 15 lacs of loan amount.
Under Rural Housing Scheme interest Rates Starts from 9.70% but on the other side Normal Home Loan Available at 9.90% rate of interest.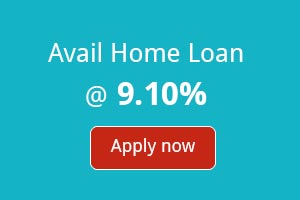 The customers can avail the loan to purchase or construct or renovate a home in rural areas.
About ICICI Bank:
ICICI Bank has 4052 branches and 12,811 ATMs in India. ICICI Bank is the second largest private lender in home loan segment. Borrowers prefer ICICI Housing loan because of Fast processing & Transparent Process of Sanction Loan.
Rural Areas are that where the population of town or Kasba is not exceeding 50000 people.