SBI Car Loan | Interest Rates 8.70% | Eligibility | Documents
SBI Car Loan: Interest Rates January 2018 ✓ Eligibility Low EMI Rs.1594 ✓ Processing fee ✓ Documents ✓ Loan for women, NRI, Pensioners, Used / Second hand cars, Loyalty schemes of एसबीआई कार लोन at deal4loans. If you are planning to buy a car and dreaming this for long, now you need not to wait for few more years as SBI offers you the best deal. With the help of SBI's car loan you can realise the dream of owing your dream machine. The bank not only offers you the best deal in car loan segment, but at the same time it charges lowest interest rates, lowest EMIs. The bank require minimal paper work and quick disbursement of the loan.
SBI car loan (एसबीआई कार लोन) details:
| | |
| --- | --- |
| Interest rates for women | 8.70% |
| Interest rate – Others | 8.75% |
| Lowest EMI | Rs 1594/lakh |
| Processing fees | Zero |
| Prepayment charges | Nil |
| Repayment options | Up to 7 years |
| Maximum loan amount | Up to 4 times of net annual income |
| Loan approval time | 30 Minutes |
| Maximum Finance | Upto 100% of on Road Price |
| Min. Income | 2.50 Lakh annual |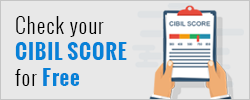 SBI is a leading bank which offers car loan in different segments to meet customer's requirement. It offers car loan in different categories such as New car loan, Combo loan, Pre-owned car loans, Loyalty car loan, Nano youth car loan, Used car loan and NRI loan scheme.
Current SBI Car Loan Interest Rates 2018
Scheme Name
Tenure
Interest rate
For Men
For Women

SBI Car Loan Scheme

For All Tenure
8.75% p.a.
8.70% p.a.

SBI Combo Loan Scheme

For All Tenure
8.75% p.a.
8.70% p.a.

NRI Car Loan

For All Tenure
8.75% p.a.
8.70% p.a.

Certified Pre-owned car loan

For All Tenure
12.15% p.a.

SBI Loyalty Car Loan Scheme

—-
8.65% p.a.
8.60% p.a.
Certified Pre-owned Car Loan Scheme , Used Car Loan Scheme
9.95% p.a.
9.90% p.a.
SBI 4 Wheeler Loan Processing Fees
New Car Loan Scheme = bank has waived 100 per cent processing fee on car loans.

Some Important features:
Financing on 'On-Road price'. (Including registration, insurance and extended warranty/total service package/Annual maintenance contract/cost of accessories.)
No Pre-Payment Penalty or Foreclosure Charges
No Advance EMI
Optional SBI Life Insurance cover available
Overdraft facility available
No processing fee for new cars
0.51% processing fee for used cars
Eligibility for SBI Car Loan
Applicant should be between 21 and 65 years of age to avail a car loan.
Income Criteria:
Category

Income Criteria

Max. Loan Amount

Regular employee of State / Central Government, Public Sector Undertaking, Private Company or a reputed establishment.
Net Annual Income of applicant and/or co-applicant if any, together should be a minimum of Rs. 2,50,000/-
48 times of the Net Monthly Income
Professionals, self-employed, businessmen, proprietary/partnership firms who are income tax assesses.
Net Profit or Gross Taxable income of Rs. 4,00,000/- p.a.
(income of co-applicant can be clubbed together)
4 times Net Profit or Gross Taxable income as per ITR after adding back depreciation and repayment of all existing loans
Person engaged in agricultural and allied activities.
Net Annual income of applicant and/or co applicant together should be a minimum of Rs. 4,00,000/-
3 times of Net Annual Income
Before finalizing your lender, you should calculate the total amount payable and not only compare the rate of interest or EMI. SBI charges 0.51% of loan amount as processing fee on Certified Pre-owned car loan. The minimum processing fee is Rs 510 while the maximum payable amount is Rs 10,350.
Document checklist for SBI car loan
To apply for SBI car loan, you must submit the following documents:
Bank account statement of last six months.
Two passport size photographs
Copy of passport, voter ID card or PAN.
Address proof
Salary slip mentioning all deductions
Form 16 (income tax return) of the last two years if you belong to salaried class and three years if you are a professional, self-employed person or a businessmen. The form should be duly accepted by the ITO.
If you are a non-salaried individual, you will also have to submit proof of official address.
Margin: New / Used vehicles : 15% of the on road price (which includes vehicle registration charges, insurance, one-time road tax and accessories).

Repayment
SBI offers the longest repayment period in the industry, that is, of seven years (84 months).

Reimbursement of costs of car purchased by own sources
If you have purchased a car from your own resources and it is not more than three months old, SBI offers finance reimbursement at the interest rate applicable on a new car.

Security: As per bank's extant instructions.
Terms & Conditions on SBI Car Loan
The duly filled application forms submitted with required documents are disposed of within two days in urban areas and four days in rural centres.
Other Products of State Bank of India:
✓ SBI Home Loan
✓ SBI Personal Loan
✓ SBI Credit Card
✓ SBI Business Loan
✓ SBI Property Loan
✓ SBI Two Wheeler Loan
✓ SBI Education Loan
✓ SBI Gold Loan
Source: State Bank of India Website.
Average rating:
7 reviews
Oct 5, 2017
car loan
kindly suggest the best car loan from bank.
Oct 3, 2017
Sbi car loan
Do we required performa Invoice for car purchase for car loan.
Sep 6, 2017
Car Loan
800000 loan required but sbi offered me only 6.5 lakh
Sep 4, 2017
My New car
Yes, Interest rates are on lower side for sbi.
Aug 31, 2017
Car loan very fast
I opted car loan tata tiago. it take hardly 45 minutes. I take loan from east nimar(khandwa) m.p. very fast disbursement. Even i have to say i will take loan one week later. As i m going home on eid.
Jul 22, 2017
car loan
I was looking for best deal for car loan , and i got it through SBI at very good ROI and processing fees.
Jul 12, 2017
Best Rates
Opted a sbi car loan for my tata tiago finance, interest rates, processing fees are on lower side only drawback are processing time.