Repay loans as early as you can and save | Taraqi ki Emi
How to use part payment as a tool to reduce loan interest
Are high interest rates on your home loan or personal loan burning a deep hole in your pocket? The best way to reduce your loan burden is to pre-pay it in part if you are expecting a lump sum from bonus, arrear or some other source of income. Pre-payment brings down the outstanding principal amount helping the borrower save on the interest payable.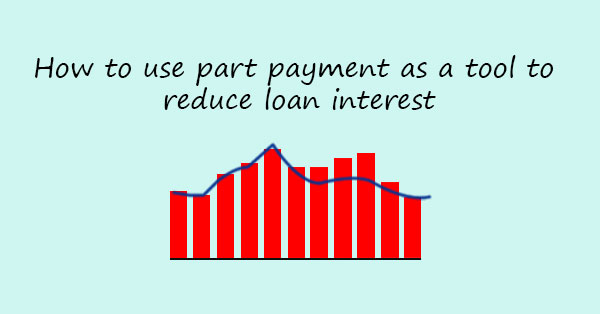 How pre-payment helps?
Part pre-payment can be an effective tool in reducing the burden of interest on your loan. Pre-payment during initial years brings down the loan tenure and you save on the interest amount as well.
Let's understand this with an example:
Naveen avails a loan of Rs 10 lakh at 11 per cent interest rate and his loan tenure is 20 years. He decides to pre-pay Rs 1 lakh after 2 years. He finds out that he has saved Rs 1.94 lakh in interest and his loan tenure has come down by 10 months. When you pre-pay your loan in part, your principal amount comes down. With a lower principal amount, the interest payable also goes down.
If you are opting for part pre-payment you should not worry about the interest rates. In this case, amount matters the most. If the pre-payment amount is big, the cost of your loan will also come down.
Even if you are not able to pay a big amount, regular part payments also help in saving interest.
| | | | |
| --- | --- | --- | --- |
| Prepayment (amount) | Prepayment (period) | saving in interest cost | Tenure reduced |
| Rs 1 lakh | After 2 years | Rs. 193,853 | 10 months |
| Rs 1 lakh | After 3 years | Rs. 182,852 | 10 months |
| Rs 2 lakh | After 2 years | Rs. 377,901 | 21 months |
| Rs 2 lakh | After 3 years | Rs. 355,901 | 21 months |
| Rs 3 lakh | After 2 years | Rs. 556,592 | 31 months |
| Rs 3 lakh | After 3 years | Rs. 518,092 | 31 months |
When to pre-pay?
It would be best if you make pre-payments during the initial years of your loan tenure. In the early years of loan repayment, the EMIs comprise of only a small part of the principal amount and most of it is the interest. Generally, lenders do not allow pre-payment for the first six months or one year of the loan tenure.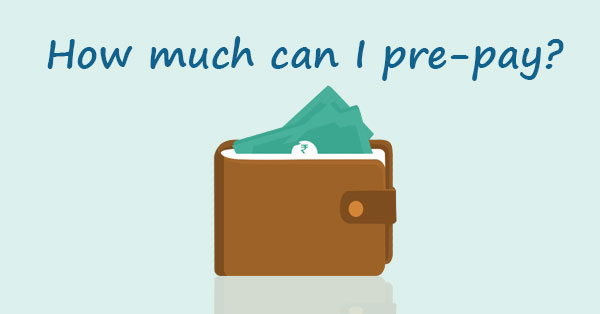 How much can I pre-pay?
Many lenders allow pre-payment of 25-90 per cent of the loan amount in a financial year. Generally, banks allow you to pre-pay an amount equal to the EMIs of three to four months.
Pre-payment charges
There are no pre-payment charges on floating rate home loans. However, for fixed rate home loans and other loans such as auto and Personal loans, there are pre-payment charges, which vary from bank to bank.
Pre-payment charges vary from lender to lender. Also, penalties may be different when you are pre-paying from your own resources and when you have borrowed the amount for pre-payment.
For example, HSBC Bank charges 3 per cent of the amount pre-paid if it is in excess of 25 per cent of the total loan amount (fixed rate) in a financial year.
Some lenders such as Axis Bank and SBI normally do not charge any pre-payment penalty.
Investment vs pre-payment
If you have a surplus amount, what should you do – invest it or part pre-pay your loan? Ideally, you should prefer to reduce your loan burden. You should think of investing the amount only if the guaranteed returns are higher than the savings on interest after part pre-payment of loan.