Bangalore Home Loans ✔ Compare interest rates of leading banks in Bangalore ✔ Now check your eligibility ✔ EMI ✔ apply at Deal4loans for Special home loan offers ✔ lowest rates online.
As more and more banks are in fray to lend money to prospective home buyers in Bangalore. A majority of them believe that demand for home loan will pick up as soon as property prices will go down. Bangalore being a play ground of multi-national companies has attracted a huge traffic in term of workforce for IT industry.
The impact of electronic city is evident in high prices of property in areas like Jayanagar, J.P. Nagar, Banashankari etc. Tagged with a premium price most of residential property are villas/independent houses with ultra luxury amenities. With an economic growth of 10.3%, Bangalore is the second fastest growing major metropolis in India. It has opened up a vast opportunity in growth of real estate sector.
At this point of time, investment in localities outside from main city will certainly be fructified. Home loans at lowest interest are available to ease the financial problem for prospective customers.
Our busy schedule of work does not allow us to visit bank to bank or surf on internet for interest rate. To facilitate customers, we at deal4loans offer quick and unblemished services to discerning clients.

We proudly offer following benefits to our customers:

Lowest Interest Rates | High Loan Amount Eligibility | Tie-up with Higher Number of Banks | Online Comparison of Interest Rates offered by all Major Banks | Minimum Time Period | Step by Step Guidance for Easy Sanction of Loan | Door Step Services
Latest Interest Rates on Home Loans in Bangalore August 2015
| | |
| --- | --- |
| Bank Name | Interest Rates |
| ICICI Bank | 9.85% – 9.90% |
| HDFC Ltd | 9.85% – 9.90% |
| Axis Bank | 9.90% – 10.45% |
| DHFL | 9.90% |
| SBI (State Bank of India) | 9.70% – 9.75% |
| PNB | 10.00% – 10.50% |
| Bajaj Finance | 9.85% |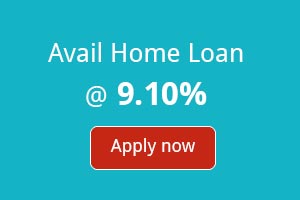 Checklist of Documents for Home Loan in Bangalore
List of papers / documents applicable to all applicants:
Completed Home loan application
3 passport size photographs (including those affixed in loan application)
Proof of identification: Electoral ID Card / Passport / Driving License / PAN card.
Proof of residence: Electoral ID Card / Passport / Electricity Bill / Telephone Bill.
Proof business address, in case of non- salaried borrowers
Statement of bank account for the last six months
Signature identification from present bankers
Personal Assets and Liabilities Statements in Bank's standard format.
Brief write up of securities charged in respect of other loans availed from our Bank/other
List of Best Properties, Builders, Location and Housing Projects in Bangalore to Buy:
| | | | | |
| --- | --- | --- | --- | --- |
| Sl. No | Project Name | Builder Name | Location | Price (Rs) |
| 1 | Amani Dodda maralikere | Highlife properties Pvt. Ltd. | Devanahalli Int. Airport, Bangalore North, Bangalore | 14.4 lac |
| 2 | Sizzle Atlantis | Sizzle Properties | Near To Hoskote, Closer To I.T.C Food Factory., Hoskote, Bangalore East, Bangalore | 11.39 Lac |
| 3 | Sapani Bliss 2 | Sapani Properties | Electronic City, Electronic City, Bangalore South, Bangalore | 10.21 Lac |
| 4 | Spring Hills | Debasish Deb | Anekal, Anekal, Bangalore South, Bangalore | 13.19 Lac |
| 5 | UTC Culture City | UTC (india) Pvt. Ltd. | On Bangalore Hyderabad Nh – 7, Just 20 Mins Drive From Kempegowda International Airport, Chikkaballapur, Bangalore North, Bangalore | 5.4 lac |
| 6 | Dwe Drops | thelivingpad.com | Kadumuthasandra, Gunjur, Near Chikka Tirupathi Temple Nh 207, Chikka Tirupathi, Bangalore East, Bangalore | 11.98 Lac |
| 7 | Spark ASPRIN | Spark Project | Shirdi Sai Engineering College,, Anekal, Bangalore South, Bangalore | 12.59 Lac |
| 8 | PRS Icon Coral | Icon homz | Sarjapur-Bagalur Road, Sarjapur, Bangalore East, Bangalore | 10.83 Lac |
| 9 | Sipani Bllis 2 | Sipani Properties | Electronic City, Electronic City, Bangalore South, Bangalore | 11.18 lac |
| 10 | UTC Culture City | UTC (India) Pvt. Ltd. | On Bangalore Hyderabad Nh – 7, Just 20 Mins Drive From Kempegowda International Airport, Chikkaballapur, Bangalore North, Bangalore | 6.75 Lac |
| 11 | Pavani Sarvor | ANJANI CONSTRUCTIONS | ITPL NEAR BOREWELL ROAD, WHITEFIELD, BANGALORE EAST, BANGALORE | 47.79 Lac |
| 12 | Sark Aspire | Sark Projects | Anekal Town , Electronic City, Banglore, Anekal, Bangalore South, Bangalore | 10.53 Lac |
| 13 | PSR Icon Coral | Icon homz | Sarjapur-Baglur Road, Sarjapur, Bangalore East, Bangalore | 14.94 Lac |
| 14 | Dwe Drops | thelivingpad.com | Kadumuthasandra Village, Chikka Tirupathi, Bangalore East, Bangalore | 14.99 Lac |
| 15 | Spring hills | Debasish Deb | Anekal, Anekal, Bangalore South, Bangalore | 13.39 Lac |
| 16 | Srak Aspire | Sark Projects | Chandapura To Anekal Road, Anekal, Bangalore South, Bangalore | 12.59 Lac |
| 17 | Srinivasa Mansion | Pavan Properties | Hbr Layout, HBR Layout, Bangalore East, Bangalore | 47.63 Lac |
| 18 | Sai Associates | Sai Associates | Jp Nagar 8th Phase, Anjanapura, Bangalore South, Bangalore | 39.06 lac |
| 19 | Vister Classic | Vistar builders and developers | Near Dlf Township, Bannerghatta Road, Bangalore South, Bangalore | 21.39 Lac |
| 20 | Dhathri Residency | Dhathri Builders | Bannerghatta Road, Begur Road, Bangalore South, Bangalore | 34.66 La |
You might find these relevant: