DHFL Home Loan Chennai – Interest Rates, Branch Address
Get lowest interest rates 2020 on DHFL Home loans in Chennai. Compare ✓ Documents ✓ Eligibility ✓ EMI calculation with calculators online to get instant quotes from DHFL.
Branch Locations and Address for DHFL Home Loans in Chennai:
1st Floor, SKP Building, No. 48 / 36, North Park Street, Venkatapuram, Ambattur, Chennai – 6000 053, Tamil Nadu
D.No.272/63, 1st Floor, Gandhi Road, West Tambaram, Chennai – 600045, Tamil Nadu
D.No.2/75, The Blue Lace Brocade, 1st Floor, New Avadi Road, Kilpauk Garden, Chennai 600010, Tamil Nadu
"Kalpalathika Towers", New No. 36, Old.No.24, Dr. Ambedkar Road, Ashok Nagar Main Road, Kodambakkam, Chennai – 600 024, Tamil Nadu
NBR Complex, 2nd Floor, D- 206 & 207, Hindu Colony, MGR Road, Nanganallur, Chennai – 600061, Tamil Nadu
Aparna Complex, 2nd Floor, No.51, P.V. Iyer Street, Broadway, Parrys, Chennai – 600 001, Tamil Nadu
No.11, 1st floor, JVR Square, Ramakrishna Street, Porur Chennai – 600116, Tamil Nadu
No.5F, Century Plaza, 560 – 562, Anna Salai, Teynampet, Chennai – 600018, Tamil Nadu
No.3568, RBD Complex, 2nd Floor, TNHB, Avadi Bye pass Road, Kakkalur, Tiruvallur – 602001, Chennai, Tamil Nadu
Home Loan applications received for rupees ₹ 419,027 crores till 24 October 2020
DHFL Home Loan Interest Rates in Chennai
| | |
| --- | --- |
| Interest Rates | 8.70% |
| Processing Fees | Upto 20000 + GST |
| Pre payment Charges | Nil |
| Loan Amount | upto 90% of market value |
| Lowest EMI | Rs.783/lakh |
| Min. Income | Rs.10000/- p.m |
| Loan Repayment | upto 30 years |
DHFL Home Loan Eligibility in Chennai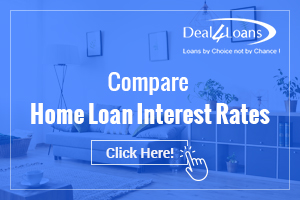 Before applying for a Home Loan, it is important to understand if you are eligible for the same. With Home Loan Eligibility Calculator, you will easily be able to fill in all the relevant factors that can influence your Home Loan Eligibility. Determined by various aspects including income, employment status and tenure of the loan, our Housing Loan Eligibility Calculator helps you to factor in all the variables to get the most amount of information.
With a few simple inputs, our Home Loan Eligibility Calculator helps you to make your Home Loan decision carefully and thoroughly. The Housing Loan Eligibility Calculator also allows you to continue to home loan process, apply for the same and complete the application process.
Read More – Documents, Eligibility, EMI, Interest rates of DHFL Home Loan

Easy Documentation for your Home Loans at DHFL in Chennai:

For processing your home loan application, we're required to adhere to certain documentation procedures. To enable us to speedily process your home loan application, we will require the following:
KYC (Know Your Customer) documents
Proof of Income documents and bank statements as per log-in checklist
Property related documents
DHFL Home Loan Income Tax Benefits in Chennai:

Get Maximum Tax benefit under Home Loan scheme. As per Indian IT Rules, the current applicable exemption u/s 24(b) is Rs.2 lacs for the interest amount paid in a financial year and up to Rs. 1.5 lakh for the Principal amount repaid in the same year.