Chennai Home Loans ✔ Compare interest rates of leading banks in Chennai ✔ Now check your eligibility ✔ EMI ✔ apply at Deal4loans for Special home loan offers ✔ lowest rates online.
With the support of online home loan comparison engine, it is easy to give a better meaning to our dream to have a home at a location of our own choice. A positive sign of recovery is expected in real estate segment in coming months. Positive proposals that are announced in union budget would certainly be helpful to speed up the pending projects and also a number of new projects are coming up in Chennai and its periphery.
To meet the finance cost one have ample choice of private banks and financial institutions offering home loan at competitive interest rates and easy payment plans.
Our busy schedule of work does not allow us to visit bank to bank or surf on internet for interest rate. To facilitate customers, we at deal4loans offer quick and unblemished services to discerning clients.

We proudly offer following benefits to our customers:

Lowest Interest Rates | High Loan Amount Eligibility | Tie-up with Higher Number of Banks | Online Comparison of Interest Rates offered by all Major Banks | Minimum Time Period | Step by Step Guidance for Easy Sanction of Loan | Door Step Services
Latest Interest Rates on Home Loans in Chennai August 2015
| | |
| --- | --- |
| Bank Name | Interest Rates |
| ICICI Bank | 9.85% – 9.90% |
| HDFC Ltd | 9.85% – 9.90% |
| Axis Bank | 9.90% – 10.45% |
| DHFL | 9.90% |
| SBI (State Bank of India) | 9.70% – 9.75% |
| PNB | 10.00% – 10.50% |
| Bajaj Finance | 9.85% |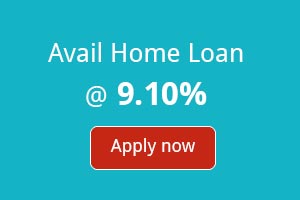 Checklist of Documents for Home Loan in Chennai
List of papers / documents applicable to all applicants:
Completed Home loan application
3 passport size photographs (including those affixed in loan application)
Proof of identification: Electoral ID Card / Passport / Driving License / PAN card.
Proof of residence: Electoral ID Card / Passport / Electricity Bill / Telephone Bill.
Proof business address, in case of non- salaried borrowers
Statement of bank account for the last six months
Signature identification from present bankers
Personal Assets and Liabilities Statements in Bank's standard format.
Brief write up of securities charged in respect of other loans availed from our Bank/other
Banks/ Auto & Housing Loan Companies /other sources.
List of Best Properties or Housing Schemes Running in Chennai:
| | | | | |
| --- | --- | --- | --- | --- |
| SL. No | Project Name | Builder Name | Loaction | Price(Rs) |
| 1 | Sanjay Home Opera | SANJAY HOMES & DEVELOPERS P LTD | Selaiyur, Selaiyur, Chennai South, Chennai | 42.82 Lac |
| 2 | Blueall Harsham | DLM Housing & Properties | Thiruthani Nagar,Chennai South, Pallavaram, Chennai South, Chennai | 35.7 Lac |
| 3 | Unitech Unihomes Chennai | Neelu Bros | Kandigai, Nallambakkam, Chennai South, Chennai | 23 Lac |
| 4 | Mahidhara Supreme | Mahidhara Projects | Oragadam, Oragadam, Chennai South, Chennai | 45.22 Lac |
| 5 | Arlington County | Pyramid estates | Mevaloorkuplukpam Village, Sriperumbudur Taluk, Sriperumbudur , Chennai West, Chennai | 17.25 Lac |
| 6 | Manish Apartments | Bharathi Construction | Selaiyur, Selaiyur, Chennai South, Chennai | 36.04 Lac |
| 7 | Romaa Paradise | Romaa Housing | Null,Chennai West, Poonamallee, Chennai West, Chennai | 39.48 Lac |
| 8 | Bluewall Harsham | DLM Housing & Properties | Thiruthani Nagar,Chennai South, Pallavaram, Chennai South, Chennai | 36.66 Lac |
| 9 | AV Brindhavanam | AV Constructions | Guduvancheri, Chennai South, Chennai | 15.56 Lac |
| 10 | Pacifica Arum | Pacifica Companies | Pacifica Aurum,Padur,OMR Road,Chennai, OMR, Chennai South, Chennai | 41.02 Lac |
| 11 | AKB Concord | A.K.B. Developers & Promoters | Sholinganallur, Chennai South, Chennai | 46.63 Lac |
| 12 | RS Elegance | R S Properties and Developers Pvt Ltd | Vadakkupattu Main Road, Medavakkam, Chennai South, Chennai | 49.21 Lac |
| 13 | VGN Staffotrd | Vgn Developers Pvt Ltd | Vgn, Thirumullaivoyal, Chennai North, Chennai | 22.87 Lac |
| 14 | Propshell Varna | Propshell Business Solutions Pvt Ltd | Nemilichery, Thiruninravur, Avadi, Chennai North, Chennai | 28.77 Lac |
| 15 | MVJ Castle | LSS Construtions Pvt Ltd | #48,Walter Devaraj Street,Dr. Devaraj Nagar (Near Bharath Engineering College), Madambakkam, Chennai South, Chennai | 43.01 Lac |
| 16 | Century court | Vijay Raja Homes | Village No 9,Padur Village,Poonamallee Taluk, Poonamallee, Chennai West, Chennai | 17.45 Lac |
You might find these relevant: