PNB Home Loan: Get Instant quotes on interest rates March 2016 ✔ documents ✔ Eligibility ✔ Low EMI of Rs.848 per lac. Punjab National Bank Offers Best rates for Home Loans in India under Regular and Flexible housing schemes 2016.

PNB Home Loan Details
| | |
| --- | --- |
| Interest Rates | 9.60 – 10.10% |
| Min Loan Amount | 2 Lakh |
| Max Loan Amount | 50 Crore |
| Min. Salary | 12500 P.M. |
| Processing Fee | Nil (31.03.2016) |
| Repayment | 30 Years |
| Pre Payment Charges | Nil |
| EMI Per lakh | Rs 848 |
Why to Apply for Home Loans with PNB Bank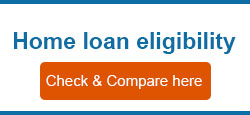 ✔ 4.22% Market Share in Home Loan Segment, 7th Largest Lender.
✔ 6600+ Branches, 9 crore + Customers
✔ Most profitable bank in Public Sector Banks.
✔ Best Bank in India's Young Survey
✔ Floating and Fixed INTEREST RATES available
✔ Longest Repayment period of upto 30 years
Eligibility for PNB Home Loan:
✔ All Individuals who have regular source of Income with proof. Income of spouse/children/parents can also be added.

Interest Rates of PNB Home Loan : Last updated as on 1 March 2016

# Floating Interest Rates – 9.60%
# Fixed Interest Rates – 10.10%
# OverDraft Facility to Existing Housing Loan Borrowers – 10.10%
PNB Home Loan EMI Calculator
This Calculator helps you to calculate your per month loan emi on the basis of loan amount, Interest Rates & Tenure period.
How Much maximum Loan Amount for home loan you get from PNB:
✔ For construction/purchase of house/flat:- Need based.
✔ For carrying out repairs/ renovations/ additions/ alterations: – Maximum of Rs. 25 lacs.
✔ For furnishing of house – Maximum Rs. 5 Lacs
✔ For purchase of Land/ Plot – Maximum Rs. 50 Lacs

Fee/Charges:
✔ For loans upto Rs. 300 lacs = 0.50% of the loan amount max. of Rs. 20,000/- + taxes
✔ For loans above Rs. 300 lacs = Rs. 50000/- + taxes
✔ Documentation charges of Rs. 1350/- + taxes

Margin: Construction/ purchase/ repairs/ renovations/ additions/ alterations –
✔ For Loans upto Rs.75 lac – 20%
✔ For Loans above Rs.75 lac – 25%
✔ Land/ Plot – 40%
Other available products of PNB in India:
PNB Official Website for More Info
You might find these relevant:
Tags: PNB