Bank of India Home Loan Interest Rates 2020 – EMI Calculator online
Bank of India Home Loan: BOI Home Loans, Eligibility, Processing Fee, Interest Rates 2020, Documents Required Bank of India Housing loan. Current Interest Rates starts from 8.10%.
Bank of India Home Loan Details
Interest rates
8.10% – 8.40%
Lowest EMI
Rs.741 per lac
Processing fees
@0.25% of loan amount Min.Rs.1,000/- and
Max. Rs.20,000/-
Prepayment charges
Nil
Repayment options
Upto 30 years
Loan approval time
8 Days
Maximum Finance
Upto 85%
Min. Income
1.2 Lac Annual
Home Loan applications received for rupees ₹ 419,027 crores till 28 May 2020

The Salient features & Benefits & Why to choose Bank of India Home Loan Schemes:
✓ To purchase/construct house/flat/renovate/extend/repair existing house/flat.
✓ Maximum loan amount is Rs.3 crores and repayment ranges upto 30 years, with reasonable processing charges. No commitment /administrative charges.
✓ Attractive home loan interest rates according to Available in Industry.
✓ Option for different EMI amounts for different periods during tenure of loan to suit customers repayment capacity.
✓ No prepayment charges under floating rate option
✓ Interest is calculated on daily balance basis which is of great advantage to customer as it results in lower interest amount.
✓ Simplified application form/procedures for convenience of customers, and speedy approvals.
✓ Life Insurance Cover to borrowers for Loan Protection(optional)
✓ Free Personal Accident Insurance cover (Renewed at banks discretion)
Eligibility Criteria for Bank of India Home Loan
Salaried employees, Professionals, Self-employed persons. Requests are also considered from NRIs, PIOs, HUF, and Prop. Firm, Partnership firms and corporate
Bank of India Home Loan Rates 2020
Star Home Loan/Star Smart Interest Rates are 8.10% – 8.40%
Home Loan/Star Pravasi Home – Interest Rates are 8.10% – 8.40%
Loan /Star Diamond Home Loan – Interest Rates are 8.10% – 8.40%
PRADHAN MANTRI AWAS YOJANA – Interest Rates are 8.10%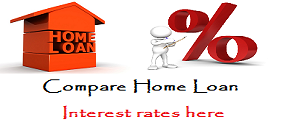 Bank of India Home Loan EMI Calculator
Enter your required loan amount, Interest Rates & No. of repayment years and click calculate answer in front of you within seconds with the help of calculator.
MARGIN: 
UPTO RS.20 LACS – 15%
>RS.25-RS.75 LACS-20%
>RS.75 LACS – 25%
ALL ON PURE COST
Prepayment Charges: NIL
Other Attractive Features
✓ Interest on Daily Reducing Balance Basis
✓ No Pre-Payment Charges on Floating Rate Loans
✓ Facility for step up/ step down EMIs
✓ Inclusion of notional rental income in case of 2nd House and also Employees staying in Staff Quarters;
✓ Inclusion of Income of Close relatives for enhanced loan
✓ Tax Benefit on Interest and Installments repaid in Home Loans
✓ Facility for 100% loan irrespective of stage of construction OR Bridge Loan subject to conditions:
Available Products of Bank of India:
Source: Bank of India Website