Bank of India Home Loan @ 6.85% Interest Rates 2021 – EMI Calculator online
Bank of India Home Loan: BOI Home Loans, Eligibility, Processing Fee, Interest Rates 2021, Documents Required Bank of India Housing loan. Current Interest Rates starts from 6.85%.
Bank of India Home Loan Details
Interest rates
6.85% – 7.75%
Lowest EMI
Rs.655 per lac
Processing fees
@0.25% of loan amount Min.Rs.1,000/- and
Max. Rs.20,000/-
Prepayment charges
Nil
Repayment options
Upto 30 years
Loan approval time
8 Days
Maximum Finance
Upto 85%
Min. Income
1.2 Lac Annual
Home Loan applications received for rupees ₹ 419,027 crores till 16 January 2021

The Salient features & Benefits & Why to choose Bank of India Home Loan Schemes:
✓ To purchase/construct house/flat/renovate/extend/repair existing house/flat.
✓ Maximum loan amount is Rs.3 crores and repayment ranges upto 30 years, with reasonable processing charges. No commitment /administrative charges.
✓ Attractive home loan interest rates according to Available in Industry.
✓ Option for different EMI amounts for different periods during tenure of loan to suit customers repayment capacity.
✓ No prepayment charges under floating rate option
✓ Interest is calculated on daily balance basis which is of great advantage to customer as it results in lower interest amount.
✓ Simplified application form/procedures for convenience of customers, and speedy approvals.
✓ Life Insurance Cover to borrowers for Loan Protection(optional)
✓ Free Personal Accident Insurance cover (Renewed at banks discretion)
Eligibility Criteria for Bank of India Home Loan
Salaried employees, Professionals, Self-employed persons. Requests are also considered from NRIs, PIOs, HUF, and Prop. Firm, Partnership firms and corporate
Bank of India Home Loan Rates 2021
Salaried
Self Employed
CIBIL Score abv 760
6.85%
6.85%
CIBIL Score 725 – 759
7.00% – 7.05%
7.10% – 7.15%
CIBIL Score 675 – 724
7.10% – 7.15%
7.70% – 7.75%
CIBIL Score -1 and 0
7.00% – 7.05%
7.10% – 7.15%
Home Loan for Not Linked to CIBIL Score
For Women (Star Pravasi) =

6.90%

For Others (Stra Pravasi / Corporates) = 6.95%
PRADHAN MANTRI AWAS YOJANA – Interest Rates are 6.85%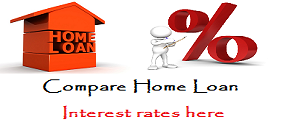 Bank of India Home Loan EMI Calculator
Enter your required loan amount, Interest Rates & No. of repayment years and click calculate answer in front of you within seconds with the help of calculator.
MARGIN: 
UPTO RS.20 LACS – 15%
>RS.25-RS.75 LACS-20%
>RS.75 LACS – 25%
ALL ON PURE COST
Prepayment Charges: NIL
Other Attractive Features
✓ Interest on Daily Reducing Balance Basis
✓ No Pre-Payment Charges on Floating Rate Loans
✓ Facility for step up/ step down EMIs
✓ Inclusion of notional rental income in case of 2nd House and also Employees staying in Staff Quarters;
✓ Inclusion of Income of Close relatives for enhanced loan
✓ Tax Benefit on Interest and Installments repaid in Home Loans
✓ Facility for 100% loan irrespective of stage of construction OR Bridge Loan subject to conditions:
Available Products of Bank of India:
Source: Bank of India Website