Canara Bank Home Loan Ludhiana | Interest rates | documents
Get Instant Quotes on Canara Bank home loan interest rates in Ludhiana. Details on EMI ✓ Documents ✓ processing fees ✓ Calculate loan emi with calculators online only on deal4loans.com

Home loan from Canara Bank in Ludhiana:

For construction / purchase / repairs / additions / renovations of residential house / flat including the purchase of land and construction thereon. For taking over of the Housing Loan liability with other recognized Housing Finance Companies, Housing Boards, Co-operative Banks, Co-operative Societies and Commercial Banks at our prevailing low rate of interest.

Canara Bank Branches Address in Ludhiana for Home Loans:
Address : Gill Road, Opposite SBI Bank, Miller Ganj, Ludhiana, Punjab 141003
Address : Address: Opposite SBI Bank, Gill Rd, Miller Ganj, Ludhiana, Punjab 141003
Address : IDBI Bank, Bhaduar House Market, Bhadaur House, Ludhiana, Punjab 141008
Address : Deep Complex, Cheema Chowk, Near Janak Puri Chowk, Janakpuri, Ludhiana, Punjab 141003
Address : Hambran Rd, Rajpura Road, Above Muthoot Finance, Kitchlu Nagar, Ludhiana, Punjab 141001
Address : 349 B, SBS Rd, Sarabha Nagar Post Office, Block E, Bhai Randhir Singh Nagar, Ludhiana, Punjab 141002
Address : GOI Market, Urban Estate Phase 1, Jamalpur Colony, Ludhiana, Punjab 141010
Home Loan applications received for rupees ₹ 419,027 crores till 13 April 2021
Canara Bank Home Loan Interest Rates Ludhiana
| | |
| --- | --- |
| Interest Rates | 6.90% – 8.90% |
| Processing Fees | 0.50% of loan amount |
| Pre payment Charges | Nil |
| Loan Amount | upto 90% of market value |
| Eligibility | Age Should not be more than 70 Years |
| Min. Income | Rs.12000/- p.m |
| Loan Repayment | 30 years |
For Home Loan Eligibility Calculation you can use our Eligibility Calculator for Instant Quotes.

To Know about Documents, Processing Fees, Eligibility Criteria Know More
Who can avail housing loan in Ludhiana From CANARA Bank?
Following categories of individuals, in the age group of 18 to 55 years, including Non Resident Indians (NRIs) are eligible for housing loans:
Salaried individuals confirmed in the service with minimum service of 3 years.
Individuals engaged in business & self-employed persons like, doctors, chartered accountants, architects and others.
Eligibility relating to upper age limit is relaxed selectively, subject to certain conditions. However, entire loan should be cleared before the borrower attains the age of 70 years.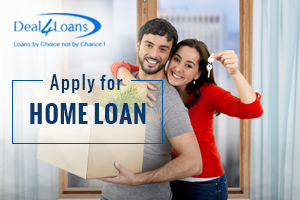 Loan Margin / your contribution in Home loan:

✓ New house / flat – 20%
✓ Old house/flat – 25%
✓ Upto Rs. 20.00 Lacs – 10%
✓ Above Rs. 20.00 Lacs & upto Rs.75.00 Lacs – 20%
✓ Above Rs. 75.00 Lacs – 25%

Prepayment :

In case of takeover of liability by other banks / HFIs, no prepayment penalties in respect of Housing Loans carrying floating rate of interest.