Indian Bank Home Loan Interest Rates 2022 – Eligibility, EMI Calculator
Compare Indian Bank Home Loans ✔ Interest Rates ✔ Eligibility ✔ Documents ✔ loan Emi of Indian Bank Home Loan 2022. ✔ Calculate loan eligibility with emi calculator online at Deal4loans.
Salient Features – Indian bank offers home loan for purchase or to construct a house / flat / renovate / repair or alter an existing house / flat. For Eligibility or take loan you must have 40% Take Home Pay on gross income after the proposed EMI.
Details about Indian Bank Home loan:
| | |
| --- | --- |
| Interest Rates | 7.40% – 8.15% |
| Max. Loan Amount | upto 10 crore |
| Processing Fees | 1.00% on the Loan amount |
| Prepayment Charges | Nil |
| Min. Income | Rs.10000/-p.m |
| Loan Repayment | upto 30 years |
Home Loan applications received for rupees ₹ 419,027 crores till 12 August 2022
Eligibility Indian Bank Home Loan-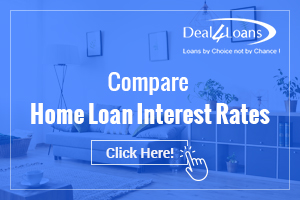 ✔ Age must be in 18 to 65
✔ Minimum 3 year job experience for salaried borrowers
✔ Businessmen, Professionals and Self-employed with minimum experience of 3 years.
✔ Pensioners with eligible repayment ability are eligible.
How much loan amount you can get from Indian bank: –
Borrowers can get upto 36 times of gross monthly income or 60 times of net monthly income whichever is higher.
Borrowers can add Spouse Income to get more loan eligibility.
Indian Bank offers upto 90% of home loan amount for property of Rs.30 lakh & 85% for the property costing 30 lakhs & above.
Indian Bank home loan emi calculator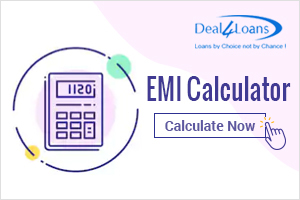 Indian Bank Home loan emi calculator helps you to know how much emi per month you have to pay against the loan taken for purchasing the new Home. you can select or choose the right loan amount as per your financial condition and it helps you in selecting the Home variant as per your paying capacity of EMI. For calculation you have to just select the right loan amount, Interest Rate and Repayment period.
For an example, You can take a loan amount of Rs.16 lakh for 20 years repayment period at 8.35% rate of interest than your emi calculations are as follows:
Loan Amount = Rs. 16,00,000
Monthly Installment (EMI) = Rs. 13,734
Total Interest Amount = Rs. 16,96,075
Total Amount (Principal + Interest) = Rs. 32,96,075
| | | | |
| --- | --- | --- | --- |
| Year | Principal | Interest | Balance Amount |
| 1 | Rs. 32,430 | Rs. 132,378 | Rs. 1,567,570 |
| 2 | Rs. 35,244 | Rs. 129,564 | Rs. 1,532,326 |
| 3 | Rs. 38,302 | Rs. 126,506 | Rs. 1,494,024 |
| 4 | Rs. 41,626 | Rs. 123,182 | Rs. 1,452,398 |
| 5 | Rs. 45,238 | Rs. 119,570 | Rs. 1,407,160 |
| 6 | Rs. 49,164 | Rs. 115,644 | Rs. 1,357,996 |
| 7 | Rs. 53,430 | Rs. 111,378 | Rs. 1,304,566 |
| 8 | Rs. 58,064 | Rs. 106,744 | Rs. 1,246,502 |
| 9 | Rs. 63,104 | Rs. 101,704 | Rs. 1,183,398 |
| 10 | Rs. 68,579 | Rs. 96,229 | Rs. 1,114,819 |
| 11 | Rs. 74,531 | Rs. 90,277 | Rs. 1,040,288 |
| 12 | Rs. 80,997 | Rs. 83,811 | Rs. 959,291 |
| 13 | Rs. 88,026 | Rs. 76,782 | Rs. 871,265 |
| 14 | Rs. 95,662 | Rs. 69,146 | Rs. 775,603 |
| 15 | Rs. 103,965 | Rs. 60,843 | Rs. 671,638 |
| 16 | Rs. 112,985 | Rs. 51,823 | Rs. 558,653 |
| 17 | Rs. 122,789 | Rs. 42,019 | Rs. 435,864 |
| 18 | Rs. 133,444 | Rs. 31,364 | Rs. 302,420 |
| 19 | Rs. 145,024 | Rs. 19,784 | Rs. 157,396 |
| 20 | Rs. 157,489 | Rs. 7,201 | Rs. 0 |
Documents to be submitted for processing the application: –
Completed Application Form with passport size photograph.
Proof of Identity such as PAN Card / Voter's ID/Passport/Driving License.
Proof of residence such as Recent Telephone Bill / Electricity Bill / Property Tax Receipt / Passport / Voter's ID
Proof of business address in respect of businessmen / industrialists.
Proof of Employment.
Salary Certificate.
Proof of other income like rent, interest on investment, if any.
Balance Sheet for the past three financial years in the case of Professionals, Businessmen & Self employed.
Income Tax / Wealth Tax (if applicable) Returns for the past 3 years
Agreement of Sale / Sale Deed.
Approved Building Plan.
Title Deed Documents for 30 years.
Proof of title in the Revenue Records.(Legal Opinion from Advocate & Valuation of property from Engineer will be arranged by Bank at applicant's cost)
Insurance: Property (offered as security) to be insured at borrower's cost with Bank clause against fire, flood, earthquake, riot and other risks, which are normally covered by insurance companies
Other Loan Products of Indian Bank
Indian Bank Gold Loan
Indian Bank Property Loan
Indian Bank Two Wheeler Loan