Mahindra Finance Home Loans – Interest Rates 2022, EMI Eligibility Calculator
Find details on Mahindra finance home loan interest rates 2022. Get Instant Online quotes on EMI, Eligibility, Documents, loan amount through Deal4loans.com
Benefits of Mahindra Finance Housing Loans:
Less Documentations for Smooth process of Home loan
Flexible repayment options of upto 20 years
Loans Available for Construction, Renovations, improvement and purchase
Both Fixed & floating home loan rate of interest available
Home Loan applications received for rupees ₹ 419,027 crores till 10 August 2022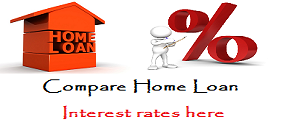 Mahindra Finance Home Loan Eligibility & Documentation
MRHFL will consider the applicant/co-applicant's:
Income
Age
Employment stability
Regularity and consistency of income
Savings
Family background
Assets and liabilities
Other factors that are likely to affect loan repayment
Application process:
Preliminary application with photocopies of documents
Legal, technical and credit check
Documentation with originals
Disbursements
Security:
The security required for a loan would be an equitable or simple registered mortgage of the house being financed. The type of mortgage to be created will depend on the documents of title (ownership) being submitted/made available. After a preliminary examination of the papers submitted by an applicant, our legal officers will advise the type of mortgage that would be required.
Can I prepay the home loan ahead of schedule?
The loan can be paid ahead of schedule and MRHFL will not levy early redemption charges.
You can avail home loan through more than 1000 branches of Mahindra finance all over the India.
| | |
| --- | --- |
| City | Branch Address |
| Mumbai | 4th Floor, Mahindra Towers, Dr. G.M. Bhosale Marg, P.K. Kurne Chowk, Worli |
| Mumbai | Shop No. 5,6 & 7, Ground Floor, Tiberias Co. Op. Hsg. Scoi. Ltd., Village Barampur Next to St. Augustin High School Mumbai – 401202 |
| Mumbai | Shop No 1 to 5, Ground Floor, Mahananda Bluding, Vazira Naka, Off L T Road, Near Acharya Narendra School Mumbai – 400092 |
| Ahmednagar | 2nd floor Mittal Towers Mauje Savedi, T.P. Scheme No.4, Final Plot no.107, Manmad Road, Ahmednagar – 414001 |
| Pune | 101/102,Snehganga Apartment, Shankarshet Road, Near Income Tax Office, Pune- 37, Pune – 411037 |
| Pune | Misem Building,19/2,5th Floor, Plot No.15, Off.Karve Road, Near Sharda Center, Erandwane, Pune – 411004 |
| Pimpri | OFFICE NO 7,8,32 JEWEL OF PIMPRI, 2ND FLOOR, A WING, OPPOSITE PCMC, Pimpri – 411018 |
| Nagpur | 1St, Floor, Narang Tower, Civil Lines, Maharashtra PALM ROAD Opp. Traffic Police Office Nagpur – 440001 |
| Nagpur | Patil Complex, 7-A, Ground Floor, Opp.Main ST Bus Stop, Rambag Road, Opposite Rahul Hotel, Ganeshpeth, Nagpur – 440009 |
| Nashik | S 7 To 11, 2Nd Floor, Suojit City Centre, Opp.Mahamarg Bus Stand, Near Shatabdi Hospital, Nashik – 422011 |
| Thane | Office No.3,1St Floor, Sankalp Heights, Narlipada, Maharashtra, Eastern Express Highway (Service Road) Near Flower Valley, Opp. Jupiter Hospital, Thane West, Thane – 400601 |
| Thane | Shop No.4, Shivneri Bldg, Besides Ostwal English High School, Ostwal Emprire, Boisar( West), Palghar, Thane – 401501 |
| Jaipur | Tvs Showroom, Jaipur Rd,N.H.-11, Jaipur – 303702 |
| Jaipur | Near Rajasthan Nursing Home Jaipur Road, NH – 11 Dhamor Hospital, Jaipur – 303702 |
| Jaipur | 504&505,4Th Floor, Shalimar Complex Jaipur Jaipur – 302001 |
| Guntur | D.No.:4-1-1, Gayatri Plaza, Ist Floor,Guntur M Corp., Guntur M Corp. Tlk, Guntur, Andhra Pradesh Koritepadu Main Road Beside Harihara Mahal Guntur – 522007 |
| Hyderabad | D.No: 9-178, Raghavendra Temple Colony Kothapeta Main Road Dhone, Kurnool Hyderabad – 518222 |
| Hyderabad | V T Plaza, 2nd Floor, C14, Kbhb Colony Road No 1; Opp. State Bank of Travencore Hyderabad – 500072 |
| Vijayawada | D No-54-15-4A, Zoom Complex,3rd floor, N.H.-5 Road Near Vinayaka Theater Vijayawada – 520008 |
| Warangal | Srinidhi Hussain Plaza, First Floor, Door No 15-2-39, Rangampet Mulugu Road Opp Tata Showroom Warangal – 506002 |
| Vizag | Door No.1-56-7, Plot No.8, 2nd Floor, M.I.G, Sector-1, M.V.P.Colony, Vishakhapatnam – 530017 |
| Vizag | Door no 6-60-24, 1st floor, Jaya Surya Complex, Above IDBI Bank Above AXIS Bank Vishakhapatnam – 530026 |
| Delhi | 2Nd Floor,Plot No-3, Block-F L S C,Vardhman Weston Plaza, Paschim Vihar Bhera Enclave – 110087 |
| Delhi | Ground Floor, Khasra No 75/207 Nehru Enclave, , Main Road, Near Corporation Bank, North West,Delhi, DELHI ALIPUR SB – 110036 |
| New Delhi | 2Nd Floor,Metro Pillar No 435, Plot No 19, Nangloi Rajedra Park,West, Delhi, DELHI NANGLOI – 110041 |
| New Delhi | 2nd Floor, Building No. 18, Community Centre Above Nirulas East of Kailash – 110065 |
| New Delhi | 2Nd Floor,Plot No-8, Delhi DDA Vardhman Market Near Rajya Sabha Socity Pitampura – 110034 |
| New Delhi | Aggarwal Corporate Tower, 3rd & 4th Floor, Plot No. 23 Opp. Gopala Tower Rajendra Palace – 110008 |
| New Delhi | FS-1,Ground Floor, Near Arora Nimon, Tagor Garden – 110027 |
| New Delhi | Adarsh Complex,1St Floor, Ashok Vihar, Plot Number-3 Wazirpur Community Center, N.D.M.C. Part Tlk, New Delhi. Wazirpur – 110052 |
| Faridabad | Second Floor,Sco-10, Sector-16, Near Bank Of Baroda, Sector No-16, Faridabad – 121002 |
| Gurgaon | C/O Mahindra Finance-Priority Centre, Shop No 7211/2435, Ground Floor, Main Sheetly Mata Raod, Opposite Bharat Petrol Pump, Gurgaon – 122001 |
| Gurgaon | 2nd Floor, Jai Plaza Opp ITI,Old Dlf Colony Gurgaon – 122001 |
| Gurgaon | Ground Floor Shop No. 2735,Main Sheetla Maata Road, Near Sec-5 (Opp. Petrol Pump)Gurgaon, Haryana, Gurgaon – 122001 |
| Ranchi | Ground Floor/2nd Floor, Shree Mohan Complex Main Road, Near Over Bridge Behind Sushila Automobiles Ranchi – 834001 |
| Bangalore | No-2M-172, 2Nd Floor, East Of Ngef Layout Banasavadi Village, Krishnarajapura, Bangalore South Tlk, Bangalore – 560043 |
| Bangalore | No 46 Grishma plaza 1sT main,1st stage, 3rd phase Gokul, Above Hotspot Mobile Shop,yeshwanthpur Bangalore – 560022 |
| Bangalore | First Floor No.55, Bommasandra Village Attibele Hobli Anekal taluka Bangalore – 560102 |
| Bangalore | 62, High Street, First Floor, 11Th Main Road, Jayanagar,Bangalore Urban, Karnataka Bangalore – 560011 |
| Bangalore | 4, Bsk 2nd Stage, 9Th Main Road Opp. To G.K.Kalyana Mantapa, Above United Distributors, Bangalore – 560070 |
| Mangalore | Aura the place 1st Floor Lady hill to Kottara Main road Chilimbi,Dakshina Kannada, Mangalore – 575006 |
| Mysore | N0.1056, Kavitha Vilas, Chamarajapuram, M G Road Towards Rto Circle To Mysore Civil Court, Mysore – 570005 |
| Cochin | 1st FLOOR ,K P Cheekutty's Mansion SCB road Chettichira,Vyttila PO Cochin – 682019 |
| Cochin | 2nd Floor,Noel House, Thrikkakara.P.O,Kanayannoor,Kerala Padamugal- Kakkanad Road Cochin – 682021 |
| Gwalior | Naka Chandravadani,Om Complex, Jhansi Road Near Jai Bharat Petrol Pump, Gwalior – 474009 |
| Indore | Fifth floor,503,Shagun Arcade, Rasoma Squire, AB. Road, Vijay Nagar Circle, Indore – 452010 |
| Indore | 106 to 109, 2nd Floor, Sagun Starling, A B Road, Vijay Nagar Squire, Indore – 452010 |
| Bhopal | E-2/20, I FLOOR, KARTAR TOWER AREA COLONY OPP HABIBGANJ RAILWAY STATION Bhopal – 462016 |
| Amritsar | 1 St Floor,Shop No.85,City Centre G.T.ROAD, B/S SANGAM CINEMA Amritsar – 143001 |
| Chandigarh | Sco 2447-2448,First Floor, , Sector 22/C, Above Raj Paper Mart, Chandigarh – 160022 |
| Chandigarh | Sco-33-34-35,Fourth Floor, Sector-34-A, Above Regional Passport Office, Chandigarh – 160034 |
| Hoshiarpur | 2Nd Floor,Krishna Towers, Sutehri Road Opp Govt College, Hoshiarpur – 146001 |
| Ludhiana | Sco 1, First Floor, Brs Nagar, Brs Nagar, Near Orient Cinema, Ludhiana M Corp. , Ludhiana M Corp. Tlk, Ludhiana, Punjab, Ludhiana – 141006 |
| Patiala | SCO-6, CHOTTI BARADARI,THE MALL, PATIALA Chhoti Baradari, Patiala – 147001 |
| Chennai | T.S.6459 Of Block 140, No.15, Arcot Street, Opp. Mgr Memorial House, Chennai – 600017 |
| Chennai | New No. 13 , Old No. 15, Tirupati House, north usman road Kannaiah Naidu Street,T-Nagar, Chennai – 600017 |
| Chennai | Plot No.A10; Thiruvanmiyur Extention Scheme, , 1st Avenue Road, Thiruvallur Nagar Chennai – 600041 |
| Chennai | Old no.13, new no.3,P block, 19th Street, Chennai – 600040 |
| Hosur | 737/1B R.K.Towers First Floor Maruti Nagar Bangalore Main Road Near Sks Automobiles, Bagalur,Dibrugargh Hosur – 635109 |
| Madurai | No:83C, 1st First Floor, T.N.P.K. Building, Thadi combu Road, Near Tata Gold Plus Madhurai – 624001 |
| Madurai | No. 9/2, Ground Floor, Church First Street, Opp:Karpaga Vinayagar Kovil, T.T.Nagar Madhurai – 630002 |
| Salem | 215/4, Ist Floor, Apiroopa Towers, Salem To Omalur Main Road, Near Kurangu Chavadi, Salem – 636004 |
| Trichy | NO 1/29,Sreemati complex, Tollgate Trichy – 620020 |
| Vellore | No 26,1St Floor,,Kattpadi area,Tamil Nadu, New Thiruvalam Road SBI Bank Vellore – 632007 |
| Agra | Shop No. 2, Shivam Apartment, Ground Floor, Uttar Pradesh Kendriya Hindi Sansthan Road, Chauraha Bye Pass Road Agra – 282005 |
| Barielly | GKS Place, 2nd floor, 63, Civil Line Ayub Khan Chopla Road, Opp- Talwar Traders Barielly – 243001 |
| Moradabad | 1St Floor ,Rastogi Plaza, Delhi Road, Near Dharam Kanta , Above Yes Bank Moradabad – 244001 |
| Varanasi | First Floor, S 20/51-5 & SB 20/52-4, SRI DAS FOUNDATION BUILDING CANTT,THE MALL ROAD Mohalla Varuna Bridge Varanasi – 221002 |
| Howrah | GAGANANCHAL APARTMENT 37 DR. ABANI DUTTA ROAD NEAR GOLABARI POLICE STATION Howrah – 711106 |
| Kolkata | No.7,4Th Floor, Dr. Ishaque Road (Old Kyd Street), Near MLA Hostel, Kolkata – 700016 |
| Kolkata | Infinity Benchmark Tower – 8Th Floor, Unit No.Office -3, Saltlake, Sector-V, Kolkata – 700091 |