SBI Home Loan Erode – Interest Rates 2020, Documents, Branch
Apply for SBI Home Loans in Erode: ✔ Low EMI ✔ Interest Rates ✔ Eligibility, Documents, Loan amount. Check and Compare Home Loan Eligibility for sbi home loan interest rates in Erode.
Home Loan applications received for rupees ₹ 419,027 crores till 24 October 2020
Important Details about SBI Home Loan Erode
| | |
| --- | --- |
| upto 30 Lakh | 7.15% – 7.20% |
| 30 Lakh – 75 Lakh | 7.40% – 7.45% |
| Above 75 Lakhs | 7.50% – 7.55% |
| Processing Fee | 0.40 % of loan amount, up to a minimum of ₹10,000 + GST and maximum of 30,000 +GST |
| Repayment | 30 Years |
| Loan Amount | Upto 80% of Property |
| Foreclosure Charges | Nil |
| Monthly Income | Rs.10000 minimum |
| Lowest EMI per 1 Lakh | Rs.675 |
अधिक जानकारी – एसबीआई होम लोन की ब्याज दरें & SBI Home Loan.
Calculate Your Monthly EMI with – Home Loan EMI Calculator
State Bank of India Housing Loan Branches in Erode:
URC NAGAR, ERODE – Address: 100/2 PERUNDURAI ROAD, CHINNA SENGODAMPALAYAM, URC NAGAR, THINDAL, ERODE-638012 | IFSC Code: SBIN0012779
CAC ERODE – Address: 48, STATE BANK ROAD, NEAR P.S.PARK, STATE BANK OF INDIA, ERODE, BEHIND TALUK OFFICE, ERODE – 638001 | IFSC Code: SBIN0011727
COMM BR, ERODE – Address: 78 BY 79 CD BUILDING, PARK ROAD, ERODE, TAMILNADU, PIN 638003 | IFSC Code: SBIN0004061
RURAL CENTRAL PROCESSING CENTRE (RCPC), ERODE – Address: ERODE, FIRST FLOOR, SBI BUILDINGS, 4, STATE BANK ROAD, ERODE, DIST:ERODE-638001 | IFSC Code: SBIN0013847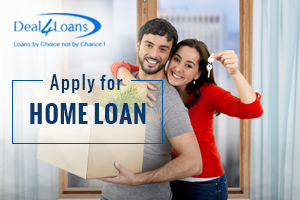 Why to Choose or Go with SBI Home loan in Erode:
Package of exclusive benefits
Low interest rates. Further, we charge interest on a daily reducing balance!!
Low processing charges.
No hidden costs or administrative charges.
No prepayment penalties. Reduce your interest burden and optimally utilize your surplus funds by prepaying the loan.
Eligibility required for State bank housing loan
Minimum age: 18 years as on the date of sanction
Maximum age: 70 years. i.e. the age by which the home loan should be fully repaid, subject to availability of sufficient, regular and continuous source of income for servicing the loan repayment.
Eligibility Loan Amount and factors
Actual loan amount will be determined taking into consideration such factors as applicant's income and repaying capacity, age, assets and liabilities, cost of the proposed house/flat etc. To enhance loan eligibility you have option to add:
Income of your spouse/ your son/ daughter living with you, provided they have a steady income and his/ her salary account is maintained with SBI.
Expected rent accruals (less taxes, cess, etc.) if the house/ flat being purchased is proposed to be rented out.
Depreciation, subject to some conditions.
Regular income from all sources.
Documents Required for SBI Home loans in Erode:
Salaried
Self Employed
1) Application form with photograph
2) Identity & residence proof
3) Last 3 months salary slip
4) Form 16
5) Last 6 months bank salaried credit statements
6) Processing fee cheque
1) Application form with photograph
2) Identity & residence proof
3) Education qualifications certificate & proof of business existence
4) Business profile,
5) Last 3 years profit/loss & balance sheet
6) Last 6 months bank statements
7) Processing fee cheque
For more information Toll Free: 1800112211 (Tollfree from BSNL/MTNL)
Compare SBI Home Loan with other Banks in Erode