SBI Home Loan Ropar – Interest Rates 2020, Documents, Branch
Apply for SBI Home Loans in Ropar: ✔ Low EMI ✔ Interest Rates ✔ Eligibility, Documents, Loan amount. Check and Compare Home Loan Eligibility for sbi home loan interest rates in Ropar.
State Bank of India Housing Loan Branches in Ropar:
Branch Name: ROPAR – Address: I.I.T. ROPAR, OLD POLYTECHNIC COLLEGE FOR WOMEN, GREEN VIEW ROPAR, ROPAR, | IFSC Code: SBIN0013181
Home Loan applications received for rupees ₹ 419,027 crores till 03 December 2020
Important Details about SBI Home Loan Ropar
| | |
| --- | --- |
| upto 30 Lakh | 7.15% – 7.20% |
| 30 Lakh – 75 Lakh | 7.40% – 7.45% |
| Above 75 Lakhs | 7.50% – 7.55% |
| Processing Fee | 0.40 % of loan amount, up to a minimum of ₹10,000 + GST and maximum of 30,000 +GST |
| Repayment | 30 Years |
| Loan Amount | Upto 80% of Property |
| Foreclosure Charges | Nil |
| Monthly Income | Rs.10000 minimum |
| Lowest EMI per 1 Lakh | Rs.675 |
अधिक जानकारी – एसबीआई होम लोन की ब्याज दरें & SBI Home Loan.
Calculate Your Monthly EMI with – Home Loan EMI Calculator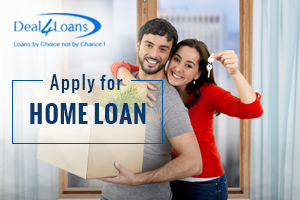 Eligibility required for State bank housing loan:
Minimum age: 18 years as on the date of sanction
Maximum age: 70 years. i.e. the age by which the housing loan should be fully repaid, subject to availability of sufficient, regular and continuous source of income for servicing the loan repayment.
Eligibility Calculator: You can calculate your eligibility for home loan by using Calculator
Eligibility Loan Amount and factors:
Actual loan amount will be determined taking into consideration such factors as applicant's income and repaying capacity, age, assets and liabilities, cost of the proposed house/flat etc. To enhance loan eligibility you have option to add:
Income of your spouse/ your son/ daughter living with you, provided they have a steady income and his/ her salary account is maintained with SBI.
Expected rent accruals (less taxes, cess, etc.) if the house/ flat being purchased is proposed to be rented out.
Depreciation, subject to some conditions.
Regular income from all sources.
Documents Required for SBI Home loans in Ropar:
Salaried
Self Employed
1) Application form with photograph
2) Identity & residence proof
3) Last 3 months salary slip
4) Form 16
5) Last 6 months bank salaried credit statements
6) Processing fee cheque
1) Application form with photograph
2) Identity & residence proof
3) Education qualifications certificate & proof of business existence
4) Business profile,
5) Last 3 years profit/loss & balance sheet
6) Last 6 months bank statements
7) Processing fee cheque
For more information Toll Free: 1800112211 (Tollfree from BSNL/MTNL)
Compare SBI Home Loan with other Banks in Ropar