AIR India SBI Signature Card | Offers Online | Information

SBI & Air India New Signature Card: Find details on Features, Benefits, Fees & charges, Reward Points Online with Deal4loans.com.
Special Offers: 20,000 Reward Points as welcome gift*. Complimentary membership to the Air India Frequent Flyer Program-Flying Returns. Use your Air India SBI Signature Card and get 4 Reward Point for every Rs. 100 spent.
Enjoy bonus Reward points –
| | |
| --- | --- |
| Annual Spends |  Cumulative Bonus Reward Point |
| Rs. 3 Lakh |  20,000 |
| Rs. 5 Lakh |  40,000 |
| Rs. 10 Lakh |  90,000 |
Elevate, everytime you fly – 1 Reward Point = 1 Air India Air Mile, 20 Reward Points for every Rs. 100 spent on Air India Tickets.
Fuel Surcharge Waiver – 2.5% fuel surcharge across all petrol pumps.
Complimentary credit card fraud liability cover of Rs. 1Lac.
Fees & Charges Details:

| | |
| --- | --- |
| Annual Fee (p.a.) | Upto Rs. 4999 |
| Add on Fee (p.a.) | Nil |
Features of Signature Card of SBI & Air India:
Cash Access Across the World
With your Air India SBI Card you have instant access at 1 million Visa ATMs worldwide including over 18,000 Visa ATMs in India and more than 10,000 State Bank ATMs spread across more than 100 cities in India.
Convenience @ the Speed of Technology
Access your account on the net from the comfort of your office or home. Track your spends through password protected PDF statements ; get special offers via SMS and e-mails.
E-statements
No postal delays or lost statements. Get your monthly statement directly in your e-mail inbox. This gives you global access 24 by 7.
SMS Alerts
Stay informed wherever you are. Keep abreast with your credit card status, mini statements, payment confirmations, credit and cash limit updates.
To subscribe to SMS Alerts, visit www.SBIcard.com or call the 24-hour Air India SBI Card Helpline.
Air India SBI Card Online
Manage your Air India SBI Card account & online bill payments at the click of a mouse. Check your monthly statements online, key in your change of address or find the State Bank ATM nearest to you. To get started, log on to www.SBIcard.com and register today.
Fuel Freedom
No Surcharge in any city on any pump.
Simply use your card to buy petrol, diesel and lubricants at any petrol pump in the World without having to pay any transaction fee. All you have to do is to purchase fuel for amounts between Rs. 500/- and Rs. 4,000/- each time.
Easy Bill Pay Facility
A FREE service that ensures your utility bills (electricity, mobile, insurance and telephone) are paid on time. Earn Reward Points on payments made.
Flexipay
Buy anything that catches your fancy and make your repayments in easy monthly installments. Choose the plan that suits you best. Take advantage of a low interest rate.
Balance Transfer at Low Interest Rates
Your Air India SBI Card ensures you enjoy high savings with low interest rates. Just transfer the balances from your other Bank Credit Card to your Air India SBI Card and enjoy credit card Balance Transfer Plans as suited to your financial needs.
To avail this facility, the amount transferred should be a minimum of Rs. 5,000 or upto a maximum of 75% of your available credit limit on the Air India SBI Card, whichever is higher. Processing Fee would be charged as applicable. For more details please call the 24-hour Air India SBI Card Helpline.
Easy Money Facility
Just call the Air India SBI Card Helpline and order a bank draft anytime you wish. The draft amount will be billed directly to your Air India SBI Card. The service is useful for payments of various bills, taxes, fees and a lot else.
Credit Facility
Your Air India SBI Card offers great flexibility of payment. With the extended credit option, you can plan your payments against your outstanding. You can pay any amount from the minimum amount due to the total amount due outstanding as shown in your Monthly Statement. You can then carry forward the unpaid balance at one of the lowest finance charges available.
Online Railway Tickets Booking
Your Air India SBI Card offers you the convenience of booking your railway tickets online and getting them delivered at your doorstep.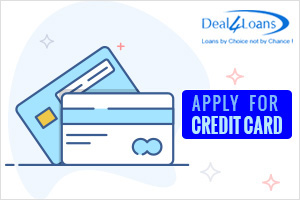 All you need to do is:
Register free of cost on www.irctc.co.in
Log-in with your user name and password on www.irctc.co.in
Follow instructions on the website to make your reservations
Make payments through your Air India SBI Card at the payment gateways that accept a Visa Card
Global Card
Honoured in 2 million Visa outlets worldwide and 2,85,000 Visa outlets in India, your Air India SBI Card fulfils your every wish at every turn. No matter where you are, international travel privileges flow from your Air India SBI Card.
Add On Cards
Enhanced power to your family!
You can share the power of your Air India SBI Card with your family, by applying for add-on cards for your spouse, children, siblings over 18 years and parents.
Emergency Card Replacement
Get your Platinum Card replaced anywhere in the world. Just Call 24X7 Visa Card Helpline Toll Free Number while travelling abroad for Emergency Card Replacement. Click Here for Visa Helpline Numbers.
Call Air India SBI Card Helpline in case your card is lost in India (1860 180 1290/1800 180 1290 from MTNL/BSNL Lines or 39 02 02 02 ( Prefix STD code of your city while calling from mobile).
Safe & Secure
Your Air India SBI Signature Card is an EMV enabled card that gives you enhanced security against counterfeiting and skimming.