SBI Credit card Navi Mumbai Apply – Eligibility, Benefits, Offers
SBI Cards in Navi Mumbai – Find Exclusive, Travel, railway, entertainment, dining & Shopping Cards for your suites in Navi Mumbai with State Bank of India at deal4loans. Choose the best and Apply online for SBI Cards in Navi Mumbai.
The SBI Platinum Card, SBI Gold Card and there are all types of Credit Cards that empowers you and get special offers, cash back on your purchase and cool sale, Make life simple.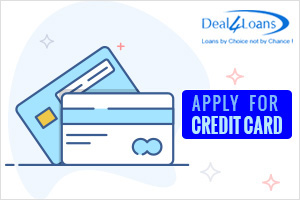 Read More: Get More details on SBI Credit Cards Offers & Apply online
Eligibility Criteria for SBI Credit Cards in Navi Mumbai are as follows:
For apply sbi credit card in Navi Mumbai a borrowers or application must be above the age of 23 and have an account with the bank.
1. Minimum Income per month would be more than Rs.18000
2. Self Employed than ITR of above 4.50 lakh annual.
3. Age should be above 23 – 65.
Available SBI Credit Cards in Navi Mumbai
SBI Credit Card Eligibility in Navi Mumbai
Minimum per month Income of Rs.18500 required in Metro cities
Have a Bank Account in SBI, If looking for credit card on the basis of account.
Photo copies of ID card, income proofs and address proof should be submitted.
You should be an earning individual and should be above 21 year and less than 60 at the time of apply.
Compare All Other Banks Credit Cards Available in Navi Mumbai
List of SBI Branches in Navi Mumbai for Credit Cards
Address: APSARA CO-OP HOUSING SOC,Ground Floor Plot No 51. Sector 17 Navi Mumbai. Vashi, Tel.: 27802518
Address: GIRIJA RAMASUDU (Branch manager ), Palm Beach road, Navi Mumbai Branch, F.F.-1, F.F.-2, eighbourhood Shopping, Complex, Palm Beach Road, Sector- 4, Nerul, Navi Mumbai-400706 Tel.: 022 2771 3701
Address: MANOHAR PAGARE (Branch Manger) Safiya terrace, M G road, Panvel-410206 Tel: 274 50534/90500/90116/56241/90076/81024
Address: KANAKA SHETTY (Branch Manger) BAPMC Complex Branch Central Facility Building, Phase- 2, Masala market, Navi mumbai- 400705 Tel.: 022 27666822, 2766825 Fax. 27652632