SBI Credit card Gurgaon Apply – Eligibility, Benefits, Offers
SBI Cards in Gurgaon – Find Exclusive, Travel, railway, entertainment, dining & Shopping Cards for your suites in Gurgaon with State Bank of India at deal4loans. Choose the best and Apply online for SBI Cards in Gurgaon.
The SBI Platinum Card, SBI Gold Card and there are all types of Credit Cards that empowers you and get special offers, cash back on your purchase and cool sale, Make life simple.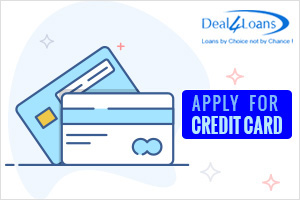 Read More: Get More details on SBI Credit Cards Offers & Apply online
Eligibility Criteria for SBI Credit Cards in Gurgaon are as follows:
For apply sbi credit card in Gurgaon a borrowers or application must be above the age of 23 and have an account with the bank.
1. Minimum Income per month would be more than Rs.18000
2. Self Employed than ITR of above 4.50 lakh annual.
3. Age should be above 23 – 65.
Available SBI Credit Cards in Gurgaon
SBI Credit Card Eligibility in Gurgaon
Minimum per month Income of Rs.18500 required in Metro cities
Have a Bank Account in SBI, If looking for credit card on the basis of account.
Photo copies of ID card, income proofs and address proof should be submitted.
You should be an earning individual and should be above 21 year and less than 60 at the time of apply.
Compare All Other Banks Credit Cards Available in Gurgaon
List of SBI Branches in Gurgaon for Credit Cards
Address: A FIRE NICE COMPUTERS,A FIRE NICE COMPUTERS,SHOP NO 5 GURUNANAK MARKET,NEW RAILWAY ROAD, NEAR JAI CINEMA,GURGAON,PIN CODE-122001
Address: A. K. COMMUNICATION ,SHOP NO – 896/14,,MAIN MADANPURI ROAD ,PIN CODE-122 001A4 COMPUTERS,A4 Address: COMPUTERS,SHOP NO. 11, OPP. ARYA PUBLIC SCHOOL, KATARIA MARKET, SECTOR-7, GURGAON,PIN CODE-122001AARAV SOLUTION POINT,SHOP NO 4 AARAV SOLUTION POINT RAILWAY ROAD NR SABJI MANDI GURGAON,PIN CODE-122001
Address: KAMAL MEDICAL \& COSMETICS,KAMAL MEDICAL STORE \& COSMETICS, 510 A/21 OMNAGAR GURGAON,PIN CODE-122001
Address: KAPIL STATIONERS,402 / 28, GALI NO. – 7,JYOTI PARK,PIN CODE-122 001
Address: KATARIA CABLE NETWORK,HNO – 649/18,OM NAGAR,PIN CODE-122 001
Address: KHOLA STATIONERY \& GIFT CENTER,SHOP NO. 58,SECTOR – 10 A,PIN CODE-122 001
Address: KOSHI COMMUNICATION \& GENERAL STORE,SHOP NO 1 NEAR OBC BANK PALAM VIHAR GURGAON,PIN CODE-122017
Address: SAKHI ENTERPRISES,SHOP NO – 1, LAXMAN VIHAR GALI NO – 3, PHASE – 2, OPPOSITE SECTOR – 4,DHANWAPUR ROAD,PIN CODE-122 001
Address: SANSOM GRAPHICS,SHOP NO. 1, BHIM NAGAR, RAMLEELA GROUND,BHIM NAGAR,PIN CODE-122 001
Address: SATGURU COMPUTER,SATGURU COMPUTER 111 STYLE PLAZA SECTOR 15 GURGAON,PIN CODE-122001
Address: SAURABH TELECOM CENTER,NITIN VIHAR NH-8 GURGAON,PIN CODE-122001
Address: SHARMA COM,SHARMA COMMUNICATION , VPO SUKHRALI, GURGAON,PIN CODE-122001