HDFC Bank Credit Card Gandhidham – Offers, Apply online, Customer Care Number
HDFC Credit card in Gandhidham: Check Latest offers, features and benefits. Check Eligibility for Gold Card, Platinum, Titanium, Business, Premium Travel, Co-branded, Women Cards & get Instant E-approval Online with deal4loans.com
Why to Choose or Apply HDFC Bank Credit Card in Gandhidham
You can get an Entry Card for Extreme convenience, unmatched benefits and jaw-dropping discounts with each HDFC Bank credit card. Hdfc Bank Credit Cards known for offering a lot of exciting features and benefits with a wide array of credit cards.
Cashbacks, discounts, frequent flier miles or movie tickets; whatever be your lifestyle and spending habits, we have a credit card for you. With HDFC Bank, finding the right credit card is simple. Browse through the wide range of credits, learn about the features and benefits and take your pick. You can also apply online. Go ahead and find your credit card now.
Eligibility Required for HDFC Bank Cards in Gandhidham
You are eligible for a Gold Credit Card based on the following:
| | |
| --- | --- |
| Salaried Employee | Self Employed |
| Minimum Age 21 years | Minimum Age 21 years |
| Maximum Age 60 years | Maximum Age 65 years |
HDFC Bank Branches & Location Address In Gandhidham for Credit Card: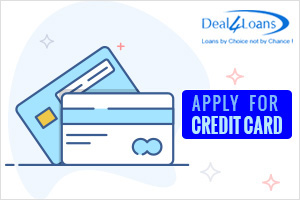 Branch Name: GANDHIDHAM – GUJARAT: Address : HDFC Bank Ltd., Plot No 301,Ward No 12/B Opp. – Dr CG High School,Gandhidham Gandhidham Gandhidham-370201 Gujarat India
Branch Name: MITHI ROHAR: Address : HDFC Bank Ltd., Ground Floor, Office No – 4 /73, Vrundawan Chowk,Mithi Rohar Taluko – Gandhidham Gandhidham-370240 Gujarat India
I have applied for a Credit Card – would like to know the status of HDFC credit card?
Click here to check the status of your credit card application. You are required to input the 16 digit Application reference number and Mobile number or Date of Birth (DDMMYYYY)
How do I apply for a Credit Card and what is the eligibility?
You can apply for HDFC Bank credit card by clicking on the this link
Available Credit Cards in Gandhidham in HDFC Bank for You:
| | |
| --- | --- |
| JetPrivilege HDFC Bank World | Platinum Times Card |
| Titanium Times Card | Diners Club Black |
| Infinia | Regalia |
| Diners Club Black | JetPrivilege HDFC Bank Platinum |
| Doctor's Superia | Teacher's Platinum |
| AllMiles | Diners Club Premium |
| Diners Club Rewardz | Visa Signature |
| Platinum Plus | Platinum Edge |
| Titanium Edge | MoneyBack |