Canara Bank Home Loan Ahmedabad | Interest rates|documents
Instant apply for Canara Bank lowest home loan interest rates in Ahmedabad. ✍ Details on EMI ✓ documents ✓ processing fees ✓ calculate loan emi with calculator online.

Type of home loans from Canara Bank in Ahmedabad:

For construction / purchase / repairs / additions / renovations of residential house / flat including the purchase of land and construction thereon. For taking over of the Housing Loan liability with other recognized Housing Finance Companies, Housing Boards, Co-operative Banks, Co-operative Societies and Commercial Banks at our prevailing low rate of interest.

Canara Bank Branches Address in Ahmedabad for Home Loans:
Address1, Girukunj Co-Operative Housing Society, Sharda Mandir Rd, Paldi, Ahmedabad, Gujarat 380007
AddressPlot No 821 A,3-B Shiv Sankalp Society, Nr Amikunj Char Rasta,, Naryanpura, Ahmedabad, Gujarat 380013
AddressDhananjay Tower, Near Shyamal Row House-3, Anandnagar Rd, Satellite, Jodhpur, Ahmedabad, Gujarat 380015
AddressNear L.G Hoaspital, L.G. Corner, VP Metha Marg, Maninagar, Ahmedabad, Gujarat 380008
Address23, SBK Society, shantivan , Narayan Na12:00AMgar Road, Paldi, Ahmedabad, Gujarat 380007
AddressRatanraj Spring, Navrangpura Cross Rd, Mithakhali, Navrangpura, Ahmedabad, Gujarat 380009
Home Loan applications received for rupees ₹ 419,027 crores till 13 April 2021
Canara Bank Home Loan Interest Rates Ahmedabad
| | |
| --- | --- |
| Interest Rates | 6.90% – 8.90% |
| Processing Fees | 0.50% of loan amount |
| Pre payment Charges | Nil |
| Loan Amount | upto 90% of market value |
| Eligibility | Age Should not be more than 70 Years |
| Min. Income | Rs.12000/- p.m |
| Loan Repayment | 30 years |
For Home Loan Eligibility Calculation you can use our Eligibility Calculator for Instant Quotes
To Know about Documents, Processing Fees, Eligibility Criteria – Know More
Eligibility Required for Housing loan at Canara Bank:

✓ Salaried individuals, individuals engaged in business / professionals and self-employed persons. NRIs are also eligible to avail loans without specific permission of RBI.
✓ Persons above the age of 55 years are also eligible subject to certain stipulations of RBI.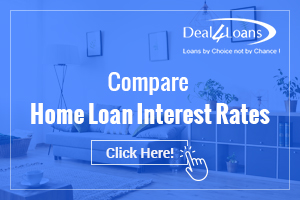 Who can avail housing loan in Ahmedabad from CANARA Bank?

Following categories of individuals, in the age group of 18 to 55 years, including Non Resident Indians (NRIs) are eligible for housing loans:

✓ Salaried individuals confirmed in the service with minimum service of 3 years.
✓ Individuals engaged in business & self-employed persons like, doctors, chartered accountants, architects and others.
✓ Eligibility relating to upper age limit is relaxed selectively, subject to certain conditions. However, entire loan should be cleared before the borrower attains the age of 70 years.