HDFC Ltd Home Loan Trivendrum | Interest Rates 2020 | Branch Address
HDFC ltd Home Loans in Trivandrum ✓ Apply online ✓ lowest Interest Rates ✓ EMI ✓ offers ✓ Documents ✓ Eligibility from HDFC ltd and choose the lowest rates with deal4loans.
HDFC is a leading provider of Housing Finance in India. With customised solutions and have fulfilled over 4.8 million dreams over the last three and a half decades. Here is why HDFC is a household name that Indians proudly reckon with.
Check more information on HDFC Ltd Home Loan. Borrowers can compare the best home loan offers in Trivandrum here, which helps in understand which bank is offer home loans @ lowest rates with lowest processing fees and fastest disbursal time.
Home Loan applications received for rupees ₹ 419,027 crores till 02 December 2020
HDFC Ltd Home Loan Interest Rates Trivandrum
जांचें कि त्रिवेंद्रम में एचडीएफसी लिमिटेड होम लोन की ब्याज दरें की ब्याज दरें और प्रसंस्करण शुल्क क्या हैं। आप आवास ऋण पर बेहतर प्रस्ताव प्राप्त करने के लिए त्रिवेंद्रम में अन्य गृह ऋण बैंकों के साथ एचडीएफसी लिमिटेड की तुलना कर सकते हैं।
Check what are the interest rates and processing fees of HDFC Ltd Home loans in Trivandrum. You can compare HDFC Ltd. with other home loans banks in Trivandrum to get better offers on housing loans.
| | |
| --- | --- |
| Interest Rates for Women | 8.00% – 8.30% |
| Interest Rates for Others | 8.00% – 8.30% |
| Min. EMI per 1 Lakh | Rs.734 |
| Processing Fees | 0.50% or Max. Rs.3000 |
| Max. loan amount abv 30 lakh | 75% – 80% |
| Min. Income per month | 12000 |
Documents required for HDFC Ltd Home Loans in Trivandrum
Application form with 2 photographs
Identity Proof & Residence Proof
Latest Salary Slip (Salaried Individuals)
Form 16 / ITR (Salaried Individuals)
Processing Fee cheque
Last 6 Months bank statement (Salaried Individuals)
Last 3 Year profit/loss & balance sheet (Self Employed – Professionals/Businessmen)
Last 3 years income tax returns (Self Employed – Professionals/Businessmen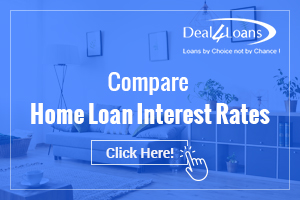 HDFC Ltd Branch in Trivendrum for Home Loans – Address:
GA/GB1, GROUND FLOOR, ASTER SQUARE , MEDICAL COLLEGE PO THIRUVANANTHAPURAM – 695011
TEL :- (0471)-2555515, 2555516
HDFC HOUSE, VAZHUTHACAUD POST BOX NO. 2288, THIRUVANANTHAPURAM – 695010
TEL: +91 (471) 3020300, 2325731
THIRD FLOOR, UDAYA TOWERS, KAZHAKUTTOM, BYE PASS JUNCTION, THIRUVANANTHAPURAM – 695582
TEL: +91 (471) 2417708, 2417707
S-7, COMMERCIAL BLOCK , TEJASWINI ANNEXE , TECHNOPARK , THIRUVANANTHAPURAM – 695581
TEL: +91 (471) 2700701
Why to Choose Features of HDFC Ltd Home loans in Trivendrum:
Maximum loan – 80% of the cost of the property (including the cost of the land) and based on the repayment capacity of the customer.
Maximum Term – The maximum period of repayment of a loan shall be upto 30 years (Telescopic Repayment option) under the Adjustable Rate Home Loan product, depending upon the specific repayment scheme as may be opted (*).
The maximum period of a loan shall be upto 20 years under the Fixed Rate Home Loan product.
Applicant and Co- Applicant to the loan
Adjustable Rate Home Loan
High Loan Eligibility – check online
For information on Home Loans: SMS HDFCHOME to 56767
Other Products available in Trivandrum from HDFC Ltd.
1. HDFC Bank Personal Loan
2. HDFC Bank Credit Card
3. HDFC Ltd Home Loan EMI Calculator
4. HDFC Bank Business Loan
5. HDFC Ltd. NRI Home Loan
6. HDFC Bank Car Loan
7. HDFC Bank FD Interest Rates