Personal Loans: Questions & Answers
First of all let us get to know what is a Personal Loan.
Personal loan is a loan to a private person by a bank or building society for domestic purposes, buying a car, etc. There is usually no security required and consequently a high rate of interest is charged. Repayment is usually by monthly installments (EMIs) over a fixed period. This is a more expensive way of borrowing from a bank than by means of an overdraft.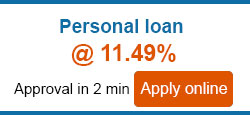 Q. Is it feasible to opt for an Installment Plan?
Q. Personal loans can get very tricky if you agree to lend money to close friends or family. But if you agree to lend money, should you agree to an installment plan if the money cannot be repaid quickly?
Q. How long will it take to repay the loan?
An installment plan can work out better than waiting for a year or two to receive a lump sum repayment from a personal loan. It is always easier to repay in equal installments each month for the stipulated period (till the loan is not repaid). In case the loan is small, there is no need to repay in installments.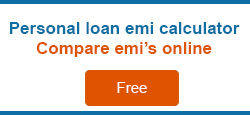 Have a reasonable repayment Plan – With an installment plan; you can draw up a repayment plan that takes everyone's finances into consideration. It sets forth the responsibility of debt and helps ensure that everyone's interests are best served.
Before you decide to take a personal loan for yourself, a friend or family member, think carefully about your decision. Will taking a personal loan lead you into a debt trap? Will the loan taken be put to productive use? How will you feel if the other person defaults on the loan due to a job loss? Will you write off the loan amount or will you increase the life of the loan?