Personal Loan Surat – Interest Rates 2023, Apply Online
Apply Personal Loan in Surat: Get Quotes on Instant E-approval, Special Offers, Best interest rates and lowest EMI options from all major banks/ Providers in Surat through Deal4loans.
Personal Loan Surat details:
| | |
| --- | --- |
| Interest Rates | 10.99% – 20.75% |
| Processing Fees | 0.99% – 3.00% |
| Pre payment Charges | Nil – 5.00% |
| Repayment Period | Upto 7 years |
| Cibil Score | Min. 750 |
| Lowest EMI | Rs. 2174 per Lakh |
Personal Loan Interest Rates in Surat 2023
Surat: Personal Loan
Surat has a distinct place as far as textile and diamond polishing industry is concern. A large number of people are engaged in these two industries in some way or other.
People in Surat also believe to live with high standard. A number of modern white consumer goods are available in market to improve his comfort. To execute their shopping list they sometimes experience a deficit in monthly budget. Personal loan for buying high tech home appliances are offered by a number of banks at competitive interest rates.
Tourism and visit to religious places have taken a significant place for out-flow. One can get personal loan to carry out his excursion memorable.
Personal loan for medical emergency and home redecoration are also disburse by banks and institutions.
There are few online financial services available on net which assist customer in speedy approval of personal loan without paying an extra cost. One may register his name and number to get back a call for step by step process for sanction of personal loan.
You can get Lowest Interest Rates on Personal loans if you are working for these Companies in Surat:
✓ Essar Steel ✓ Reliance Industries ✓ Essar Group ✓ Larsen & Toubro ✓ L&T
✓ Finlogic Technologies ✓ Gujarat Gas ✓ National Thermal Power ✓ Isolux Corsan
✓ Garden Silk Mills ✓ HDFC Bank ✓ Self-Employment and Entrepreneur Development Society (SEEDS)
✓ NJ India ✓ Kintu Designs ✓ Span Diagnostics ✓ Uae Exchange & Financial Services
✓ Siemens ✓ CMC ✓ IDBI Bank ✓ Bank of Baroda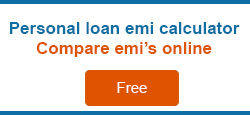 Eligibility Or Loan Amount in Surat – Depends on your Credit Score, Bank Policies, Company in which you are working, your Income or salary, Area in which you are live, Work experience etc. Or better to pay your credit cards or loan amounts on time to get more loan amount from banks at the time of apply new personal loans.
Documents requirement for Personal Loans Surat:
Following documents are required by financial institutions to process the loan application :
in case of Salaried
Identity proof
3 to 6 months Bank statements
Residence proof
Salary slip
Guarantors & their same set of documents
In case of Self Employed
Balance Sheets
Profit & Loss Account
Partnership Deed & other mandatory documents etc.
Location / Address of major banks in Surat city for personal loans:
| | |
| --- | --- |
| Bank Name | Address of Surat |
| State Bank of India | SVNIT Campus, Ichchanath, Surat, Gujarat 395007 |
| IDBI Bank Ltd | ESSEN House, Opposite Priyadarshini Apartment, Ghod Dod Road, Surat, Gujarat 395001 |
| Syndicate Bank | Pushpak Society, Anand Mahal Rd, Pushpak Society, Palanpur Patia, Surat, GJ 395009 |
| ICICI Bank | Noorpura Rd, Begampura, Surat, Gujarat |
| HDFC Bank | F – 13, 14, 15, 17, 18, Saarthi Complex, Hira Baug Circle, Varachha, Surat, Gujarat 395006 |
| Axis Bank Ltd | Digvijay Towers, Ghod Dod Road, Surat, Gujarat 395001 |
| Indian Overseas Bank Branch | M – 1, Empire State Building, Near Udhna Darwaza, Ring Road, Surat, Gujarat |
| Canara Bank | Surat, Gujarat |
| Axis Bank | Sima Nagar, Surat, Gujarat 395005 |
| Corporation Bank | Udhana Darwaja, Khatodra Wadi, Surat, Gujarat 395001 |
| Federal Bank | P B NO. 443, VANKAR SANGH BUILDING, NEAR SAHARA GATE, RING ROAD, GUJARAT, Textile Market, Surat, Gujarat 395003 |
| IDBI Bank-Chautapul Branch | 10/2602, lalgate, Chota Bazaar Rd, Chautapool, Nanavat, Saiyedpura, Surat, Gujarat 395003 |
| Union Bank Of India- Varachha Road | Shantaba Complex, Varachha Rd, Near Tapshil Society,Dholi Kui, Hiranagar, Surat, Gujarat 395006 |
| Union Bank Of India-Salabatpura Branch | 2238/B, 2239, Salabatpura Main Rd, Pipardi Sheri, On Salabatpura Main Rd, Salabatpura, Surat, Gujarat 395003 |
| PNB | Empire State Building, Udhana Darwaja Ring Road, Aman Nagar, Surat, Gujarat 395002 |
| Axis Bank-Parvat Patiya | Shiv Darshan Complex, Kumbharia Rd, Parvat Patiya, Surat, Gujarat 394210 |
| Induslnd Bank | Empire State Bldg, Jay Prakash Narayan Marg, Ring Rd, Udhana Darwaja, Surat, Gujarat 395002 |
| Tamilnad Mercantile Bank Ltd | Ground Floor (north) Office Building Complex, Bombay Market Umarwada, Surat, Tamilnadu 395010 |
| Bank of Baroda | SH 602, Uttran, Surat, Gujarat |
Private Finance Companies available in Surat
Private Financier in Surat are private loan giver companies that gives personal loans without any credit history.
In contempt of the fact that these private financier companies help you when you are in the utmost need of money but has its conditions, it comes with a higher interest rates of about 1.7% to 2.5% more than any regular banks.
(As your financial companion we do not endorse to employ loans from companies until and unless you are in an immense problem.)
| | |
| --- | --- |
| Name of the company | Address |
| Kuber Financial Services | Office no 306 Ajanta shopping centre, Ring Road, Land mark: Kinnary Cinema Surat ­395002 |
| Keval Enterprise | A­319, Udhana Nagar, Commercial Complex, Udhana, Land mark: Near Bank of Baroda, Surat ­394210 |
| Saraswati Services | No. F­401, Shripath Residency, Palcanel Road, Adajan, Land mark: Near LP Savani School. Surat ­395009 |
| Shivam Loan Consultancy | No. U1, Dahiba Palace, Punagam Market Char Rasta, Punagam, Land mark: Punagam Police Chowk, Surat ­395010 |
| VCT Financial Services | B­205 Tirupati Plaza, Nanpura, Surat ­395001 |