SBI Xpress Credit Personal Loan – Interest Rates 2022, Apply Online
XPRESS CREDIT PERSONAL LOAN SBI – Get Details on State Bank of India's Xpress credit loan ✓ Interest rates ✓ Documents ✓ Eligibility ✓ Processing fees ✓ Repayment options details online. एस बी आई एक्सप्रेस क्रेडिट लोन की पात्रता क्या है कितना लोन मिलता है
If you are planning to go out for a much awaited vacation with your family, but short of funds, in such scenario a personal loan is the best way out. A personal loan is given by banks and financial firms to people who have a financial need or wish to be fulfil. You can avail a personal loan for any good or worst. It could be marriage, medical emergency, and renovation of your home, buying a much desired gadget, anything and everything. The personal loan is meant to fulfil your personal financial desires without giving any explanation to bank about your spending objectives. SBI personal loan is one such solution for all your reasons.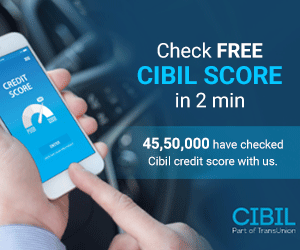 SBI Xpress Credit Personal loan Scheme information
| | |
| --- | --- |
| Interest Rates | 9.80% – 12.55% |
| Processing Fees | 1% of the Loan Amount + applicable Service Tax |
| Pre payment Charges | Nil |
| Repayment Period | Min. 6 Month or Max. upto 5 years |
| Cibil Score | Min. 750 |
| Lowest EMI | Rs. 2115 per lakh |
| Min. Income | Rs.7500 p.m |
| Loan Amount | Min: Rs.24,000 to Max. Rs 15.00 lakh |
Advantages of SBI Xpress Credit Personal Loan:
✓ Low interest rates. Further, SBI charge interest on a daily reducing balance!!
✓ Minimum Income Required for Loan is Rs.7500/-
✓ No hidden costs or administrative charges.
✓ No security required – which means minimal documentation…something that you had always wanted.
✓ No prepayment penalties.
✓ Reduce your interest burden and optimally utilize your surplus funds by prepaying the loan (1% of the loan amount will be charged if you repay the loan before 6 months)
✓ Long repayment period of up to 60 months
Provision for 2nd Loan
Second Loan can be taken after 1 year of disbursement of the 1st loan provided the 1st loan has been satisfactorily conducted and is regular at the time of sanction of 2nd Loan. There cannot be more than 2 Xpress Credit Loans standing in the name of a borrower. However this is subject to the overall EMI/NMI ratio of 50%.
SBI Xpress Credit Personal Loan Interest Rates 2022
PERSONAL LOAN SCHEMES – Rate of Interest (w.e.f. 15.05.2022)
Mean ROI for Xpress Credit : JAN -MAR'22 – 10.90%
I. XPRESS CREDIT
A. Applicants of Defence/ Central Armed Police/ Indian Coast Guard
i) 'Term Loan' facility:
| 2 year MCLR | Spread over 2 year MCLR | Effective Interest Rate with No Reset |
| --- | --- | --- |
| 7.40% | 2.40% – 3.90% | 9.80% – 11.30% |
'Overdraft' facility available at an additional interest rate of 0.50% over Term Loan
B. Applicants of Central Govt./ State Govt./ Police / Railway/ Central Public Sector Enterprises (CPSEs) Considered Under 'RATNA' Status
i) 'Term Loan' facility:
| 2 year MCLR | Spread over 2 year MCLR | Effective Interest Rate with No Reset |
| --- | --- | --- |
| 7.40% | 2.40% – 4.40% | 9.80% – 12.30% |
'Overdraft' facility available at an additional interest rate of 0.50% over Term Loan
C. Applicants of Other Corporates
i) 'Term Loan' facility:
| 2 year MCLR | Spread over 2 year MCLR | Effective Interest Rate with No Reset |
| --- | --- | --- |
| 7.40% | 3.40% – 5.40% | 10.80% – 12.30% |
'Overdraft' facility available at an additional interest rate of 0.50% over Term Loan
II. XPRESS ELITE SCHEME (Term Loan/ Overdraft)
Salary Account with SBI:
| 2 year MCLR | Spread over 2 year MCLR | Effective Interest Rate with No Reset |
| --- | --- | --- |
| 7.40% | 2.40% – 3.90% | 9.80% – 11.30% |
Salary Account with another Bank:
| 2 year MCLR | Spread over 2 year MCLR | Effective Interest Rate with No Reset |
| --- | --- | --- |
| 7.40% | 2.65% – 4.15% | 10.05% – 11.55% |
III. XPRESS LITE SCHEME
1% higher than I. Xpress Credit scheme for all brackets
IV. SBI QUICK PERSONAL LOAN SCHEME THROUGH CLP PORTAL (i.e., https://www.sbiloansin59minutes.com)
(for customer not maintaining salary account with SBI)
0.25% higher than I. Xpress Credit Scheme for all Brackets
V. XPRESS CREDIT INSTA TOP-UP LOANS
| 2 year MCLR | Spread over 2 year MCLR | Effective Interest Rate with No Reset |
| --- | --- | --- |
| 7.40% | 3.50% | 10.90% |
VI. PENSION LOAN SCHEMES
Mean ROI for Pension Loan (Jan-March'22): 9.83%
| Scheme | 2 year MCLR | Spread over 2 year MCLR | Effective Interest Rate with No Reset |
| --- | --- | --- | --- |
| SBI Pension Loan | 7.40% | 2.55% | 9.95% |
| Jai Jawan Pension Loan | 7.40% | 2.55% | 9.95% |
| Pension Loan Scheme For Treasury & PSU Pensioners | 7.40% | 2.55%-3.05% | 9.95%-10.45% |
| Pension Loan to Coal Mines Provident Fund (CMPF) Pensioner | 7.40% | 2.55% | 9.95% |
| Pre-Approved Pension Loans(PAPNL) | 7.40% | 2.55% | 9.95% |
| Pre-approved Insta Pension Top-Up | 7.40% | 2.55% | 9.95% |
VII. PRE-APPROVED PERSONAL LOANS (PAPL) TO NON-CSP CUSTOMERS THROUGH YONO
| 1 year MCLR | Spread over 1 year MCLR | Effective Interest Rate with No Reset |
| --- | --- | --- |
| 7.20% | 5.60% | 12.80% |
Other Products of State Bank of India:
✓ SBI Home Loan
✓ SBI Credit Card
✓ SBI Car Loan
✓ SBI Business Loan
✓ SBI Property Loan
✓ SBI Two Wheeler Loan
✓ SBI Education Loan