Bajaj Finance Personal Loan Application Status Track
Already applied for bajaj finance personal loan and want to check your Application Status? Or in search of track your application process so don't wait check your application status within minutes with the help of your Mobile number & reference number.
How to track your Bajaj Finance personal loan Application status?
Bajaj finserv provided two methods which keep you updated on the status of your Loan application after you submit the same. This feature gives you real time update on where your file is. So now you need not even call us or write to us. Simply enter your reference id below and check your loan application status.
There are two ways of checking your Bajaj Finance Personal Loan application status: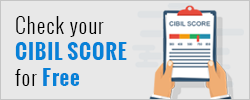 Step I
Go to the Personal Loan of Bajaj Finserv official website and click on "Apply Online". Once you are directed to the page, then click " Track Application" given above the top of the webpage.
Submit your mobile number and reference number.
Click the 'Go' button to view your application status.
Step II
Open Bajaj Finserv link : http://mysite.bajajfinservlending.in/Contact-Us/FileStatus.aspx.
Enter your case id/loan id/file id.
Click the '

Submit

' button.
You can call bajaj finserv for all product queries, call 020 3957 4151