Personal Loan Guntur | Interest Rates 2021 | EMI | Documents | Apply
Apply Personal Loan in Guntur – Instant E-approval, Special Offers, Best Personal loan interest rates and lowest EMI from all major banks in Guntur such as SBI, HDFC Bank, Citibank, Axis bank, Fullerton India, Bajaj Finance Standard Chartered.
Personal Loan Guntur details:
| | |
| --- | --- |
| Interest Rates | 10.99% – 20.75% |
| Processing Fees | 0.99% – 3.00% |
| Pre payment Charges | Nil – 5.00% |
| Repayment Period | Upto 7 years |
| Cibil Score | Min. 750 |
| Lowest EMI | Rs. 2174 per Lakh |
Personal Loan Interest Rates in Guntur 2021
Documents required for Personal Loan in Guntur: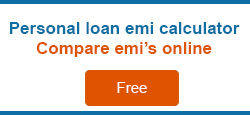 Following documents are required by financial institutions to process the loan application :
in case of Salaried
Identity proof
3 to 6 months Bank statements
Residence proof
Salary slip
Guarantors & their same set of documents
In case of Self Employed
Balance Sheets
Profit & Loss Account
Partnership Deed & other mandatory documents etc.
About Guntur:
Guntur is a centre of learning and is the administrative capital of Guntur district, which is home to the historically significant Amaravati, Undavalli caves, Kondavid Fort and Sitanagaram monuments. The city is also a centre for business and commerce, industry, and agriculture.
Entertainment and events includes motion pictures, which are a common form of entertainment in the city with many 3 Dimensional screens, multiplexes for Telugu, English, and Hindi movies. Traditional drama and theatrical events also have their presence in the city. The Guntur Nataka Rangam, and Guntur Cultural Association are premier organisations in the state that promote and conduct theatrical events. During the early summer season there are festivals and fairs that take place in the city, many types of rides, shows, novelties and food. There are numerous places of interest and parks in and around the city for entertainment.
Address of Branches for Personal loans in Guntur
✓ Andhra Bank -Old Guntur, Guntur, Andhra Pradesh 522001
✓ ICICI Bank – Lakshmipuram Main Rd, D.No. 5-82-2, PMG Complex, Guntur, Andhra Pradesh 522002
✓ Axis Bank -No.22-7-48, Motupallivari Street, Kothapet, Dist. Guntur, Tenali, Andhra Pradesh 522201
✓ State Bank of Hyderabad – Old Guntur Main Rd, Christian Pet, Old Guntur, Guntur, Andhra Pradesh 522001
✓ RBL Bank – Door.No. 6-48A, Ground Floor, Survey No. 333, Lalupruam Village, Guntur Rural Mandal, Guntur District, Andhra Pradesh-522017
✓ HDFC Bank -Ashok Nagar, Guntur, Andhra Pradesh 522007
✓ Corp Bank – 1st Floor, Dno 24-3-24, Behind Hindu College, G T Road, P B No-332, G T Road, Guntur, Andhra Pradesh 522004
✓ Bank of India – Door No.5-87-70/7/A, Sai Plaza, Chandramouli Nagar, Guntur, Andhra Pradesh 522007
✓ Karnataka Bank – 24-34,35, Behind Hindu College, G T Road, Guntur, Andhra Pradesh 522003