Personal Loan Madurai | Interest Rates 2022 | EMI | Documents | Apply
Apply Personal Loan in Madurai: Get Quotes on Instant E-approval, Special Offers, Best interest rates and lowest EMI options from all major banks in Madurai through deal4loans.com.
Personal Loan Madurai Highlights
| | |
| --- | --- |
| Interest Rates | 10.99% – 20.75% |
| Processing Fees | 0.99% – 3.00% |
| Pre payment Charges | Nil – 5.00% |
| Repayment Period | Upto 7 years |
| Cibil Score | Min. 750 |
| Lowest EMI | Rs. 2174 per Lakh |
Personal Loan Interest Rates in Madurai 2022
Madurai is known for rubber plantation. Owing to this fact, some tyre and rubber manufacturing industries are established in this old temple city.
Even though the city has not a large number of high mid income group despite this people of Madurai believes to live with high standard of living. Old loans with high interest rate taken in haste, causes a hole in our pocket. In order to repay this interest burden, one may opt for personal loan.
In our unpredictable life we sometimes face medical need in our family. Monthly remuneration is not enough to meet expensive medical cost. At this time of need personal loan proves to be of great help. As a safe investment option buying a piece of land sometime leaves us in short of fund. An easy accessibility to a debt instrument like personal loan easily resolves our problem.
You can get Lowest Interest Rates on Personal loans if you are working in these Companies: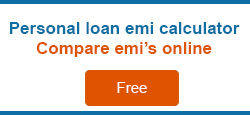 ✓ Honeywell ✓ ICICI Bank ✓ Reliance Communications ✓ Ranbaxy ✓ Canara Bank ✓ Syndicate Bank ✓ TVS ICS ✓ AJ Square
✓ Tamilnad Mercantile Bank ✓ IT Flex Solutions ✓ Aparajayah Technologies ✓ Solartis ✓ PepsiCo ✓ Fedex Express ✓ Sutherland Global Services ✓ Nestle ✓ Philips Electronics ✓ HCL Infosystems ✓ Bharti Airtel ✓ Indian Oil ✓ Maruti Suzuki ✓ Bsnl ✓ Cipla ✓ Vodafone India ✓ Union Bank of India ✓ ICICI Securities ✓ Central Bank of India
Eligibility Or Loan Amount in Madurai – Depends on your Credit Score, Bank Policies, Company in which you are working, your Income or salary, Area in which you are live, Work experience etc. Or better to pay your credit cards or loan amounts on time to get more loan amount from banks at the time of apply new personal loans.
Checklist of Documents required for Personal Loan in Madurai: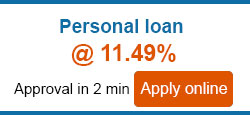 Following documents are required by financial institutions to process the loan application :
in case of Salaried
Identity proof
3 to 6 months Bank statements
Residence proof
Salary slip
Guarantors & their same set of documents
In case of Self Employed
Balance Sheets
Profit & Loss Account
Partnership Deed & other mandatory documents etc.
About Madurai:
Madurai is the administrative headquarters of Madurai District in the South Indian state of Tamil Nadu. It is the third largest city in Tamil Nadu. It has been a major settlement for two millennia and is one of the oldest continuously inhabited cities in the world.
Madurai was traditionally an agrarian society, with rice paddies as the main crop. Cotton crop cultivation in the regions with black soil in Madurai district was introduced during the Nayaka rule during the 16th century to increase the revenue from agriculture. Madurai is one of the few rubber growing areas in South India, and there are rubber-based industries in Madurai.
The city is home to one of the top motorcycle manufacturers in India, the TVS Group. Madurai is promoted as a second-tier city for IT and some software companies like Honeywell Technology Solutions have opened their offices in Madurai.
List of Bank Branches for apply personal loans in Madurai
| | | |
| --- | --- | --- |
| Bank | Address | Pincode |
| Axis Bank | 74A, Palam Station Road, Goripalayam, Opposite To Minnal Mahal – Sellur, Goripalayam, Madurai, Tamil Nadu | 625002 |
| Bajaj Finserv | Door No. 33/1, 1st Floor, Ceat Shoppe Upstair, Plot No. 3 & 4, Survey Number 62/5e, Ponmeni, By Pass Road, Madurai, Tamil Nadu | 625016 |
| HDFC Bank | Sri Nithyakalyani Towers, 8 North Veli Street 34 Krishnarayar Tank Street, Madurai, Tamil Nadu | 625001 |
| ICICI Bank | 216, North Masi Street, North Masi Street, Near Canara Bank, Madurai Main Road, Madurai, Tamil Nadu | 625001 |
| Indusind Bank | No.30, Kamala 2nd Street,, Kamala 2nd St, Chinna Chokkikulam, Madurai, Tamil Nadu | 625002 |
| Kotak | 1, Mela Perumal Maistry St, Simmakkal, Madurai Main, Madurai, Tamil Nadu | 625001 |
| Tata Capital | 1, Milk Project junction, Sivagangai Road, KK Nagar, Madurai | 625020 |
| Fullerton | Shop No. 7,Ground Floor, Arasaradi Arapalayam Rd, Gnanavolivupuram, Arappalayam, Madurai, Tamil Nadu | 625016 |