Personal Loan Bangalore | Interest rates | Emi | Apply online
Apply Personal Loan in Bangalore: Get Instant E-approvals, Special Offers, Best interest rates 2016, lowest EMI, Higher loan amount from all major banks in Bangalore through deal4loans.
Personal Loan Bangalore details:
| | |
| --- | --- |
| Interest Rates | 11.50% – 26.00% |
| Processing Fees | 0.99% – 3.00% |
| Pre payment Charges | Nil – 5.00% |
| Repayment Period | Upto 7 years |
| Cibil Score | Min. 750 |
| Lowest EMI | Rs. 2199.26 per lac |
Personal loan interest rates Bangalore from various banks – 2016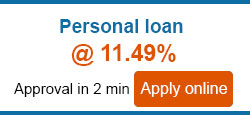 About Bangalore:
Bangalore is the capital and the largest city of the Indian state of Karnataka. It is also called "Garden City" for its beautiful gardens, flowers and trees which flourish in each and every street. It is India's fifth largest city and India's fifth largest metropolitan area, with a 2001 population of about 6.5 million.

Bangalore district's population ballooned 46.68 per cent over the past decade to around 9.59 million in 2011. The district today houses over 15.69% of the state's population. This, despite the thrust of the state on deflecting growth towards tier II and tier III cities in the state. Today, 4,378 persons cram every square kilometer space of the district.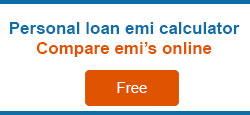 Known as Silicon Valley of India, Bangalore has attracted a large number of multi-nationals to open their offices. Better opportunity and handsome salary has converted this city to a preferred choice among IT professionals across India. As a result of this migration property rates have become dearer and dearer which ultimately turned to high rentals as well.

Even though the city has a large number of high mid income group but due to increase in demand sometimes we realize shortfall of funds to meet the expenses. Old loans with high interest rate taken in haste, causes a hole in our pocket. In order to repay this interest burden, one may opt for personal loan.
Eligibility Or Loan Amount in Bangalore
Depends on your Credit Score, Bank Policies, Company in which you are working, your Income or salary, Area in which you are live, Work experience etc. Or better to pay your credit cards or loan amounts on time to get more loan amount from banks at the time of apply new personal loans.

Documents requirement for Personal Loans Bangalore:
Following documents are required by financial institutions to process the loan application :
in case of Salaried
Identity proof
3 to 6 months Bank statements
Residence proof
Salary slip
Guarantors & their same set of documents
In case of Self Employed
Balance Sheets
Profit & Loss Account
Partnership Deed & other mandatory documents etc.
List of Bank Branches for apply personal loans in Bangalore
| | | |
| --- | --- | --- |
| Bank | Address | Pincode |
| Axis Bank | 4-3-White Field Loan Centre, 2nd floor above Bata showroom, No. 3, Kundanhalli Main Road, Bangalore 537 | 560037 |
| Bajaj Finserv | 2nd Floor, Hosur Main Road Next To Wipro Building, Madivala | 560085 |
| HDFC Bank | No.47, Margosa Road, Next to BSNL Office, 15th Cross, Malleshwaram Bangalore Bangalore | 560003 |
| ICICI Bank | 1st Cross, K G Road Extension, No 11, Opposite Menaka Theatre, Bangalore | 560009 |
| Indusind Bank | Parvatheswara Complex, D B Cross, BB Road, opposite Jain Temple, Devenahalli, Bangalore | 562010 |
| Kotak | 23, Bangalore 560069, 1277, 25th Main Rd, Jayanagara 9th Block, Jayanagar, Bengaluru, Karnataka | 560069 |
| Tata Capital | 2nd Floor, Prestige Corniche, No.62, Richmond Road, Bangalore | 560025 |
| Fullerton | First Floor, Suraj Centre, No:-235/12, 27th Cross, 7th Block, Jayanagar, Bangalore | 560082 |
| Indusind Bank | Anand Surya, No600, 100ft Road, 6th Phase, JP Nagar, Bangalore | 560078 |
| HDFC Bank | 83,7Th Cross , Opp. Bda Complex 4Th B Block,Koramangala Bangalore | 560034 |
| HDFC Bank | 107, Sri Sai Plaza,Bangalore 560016 B, Narayanapura, Marathalli Outer Ring Road, Bangalore | 560016 |
| Tata Capital | 58,8th Main Road , Malleshwaram, Bangalore | 560055 |
| Indusind Bank | 208B, 80 Ft Main Road, 1st stage, 2nd Block, HBR Layout, Bangalore | 560043 |
| Bajaj Finserv | 2nd Floor, Shiva Complex, #1017 Dr. Rajakumar Road, 4th Block, Rajaji Nagar | 560010 |
Private Finance Companies available in Bangalore
Private financier are also available in Bangalore that does not bother about the previous credit history you had with a particular bank. They provide you with instant loan within a short period of time.
(As your financial companion we do not endorse to employ loans from companies until and unless you are in an immense problem.)
Some of the private companies are listed below from Bangalore region:
| | |
| --- | --- |
| Name of the company | Address |
| Shilpa Loans | No. 8/29, 16th Cross, D Group, 2nd street, Nagarabhavi, Bangalore-560091 |
| Sateesh | No. 0002, 3rd floor, 80 feet Road, Indira Nagar, Bangalore-560038 |
| Pagoda Finance Consultant Ltd | D-Block, V-Cross, Gayathri Nagar, Bangalore-560021 |
| Quick Loan and Finance | No. 64, Moodalapalya, Bangalore-560072 |
Updated as on 22 July 2016
Average rating:
0 reviews