Apply For Bajaj Finserv personal loans Online ✓ Get Instant Quotes on Interest Rates 2015✓ Documents ✓ Eligibility Criteria ✓ Latest Offers ✍ Guaranteed approval in 24 hours ✪ EMI Calculator.
Bajaj Finserv offers a loan for a wedding, a vacation, to fund a special purchase or a loan for medical emergencies or a need of cash. Personal loans only avail to Salaried Professionals, approved online within 5 minutes exclusively.
Festive Offer:
Get gifts upto Rs 18,490 on disbursal.
Refer to T & C – www.deal4loans.com/personal-loan-offers.php
Current Interest Rates of Bajaj Finserv Personal Loans: Last Updated on 01 October 2015:
| | | | | | |
| --- | --- | --- | --- | --- | --- |
| Bank Name | CAT A | CAT B | Others | Pre Payment Charges | Processing Fees |
| Bajaj Finserv | 15 To 16 % | 16% | 16.5% – 17% | Nil | strong>Upto 2% |
WHY to Choose Bajaj Finserv for Personal Loans in India:-
Loans up to Rs.25 lacs – Bajaj Finserv offers Highest Ticket Size or Loan Amount in Market – You can borrow upto 25 lakhs personal loan amount.
Part Prepayment facility – One of the best feature of Bajaj Finserv in which you can prepay up to 6 times in a calendar year at any interval with the minimum amount per prepay transaction being not less than 3 EMIs. There is no limit on the maximum amount.
Nil Foreclosure charges – You can close your loan at any time with nil foreclosure charges.
Pre-approved Offers – If you are existing customer of Bajaj Finserv, you get latest pre approved offers on time to time from bajaj finserv.
Required Income Or Salary Eligibility Criteria for Bajaj Finserv (Finance) Personal Loan:
✓ Salaried professional between 25-58 years of age
✓ 40000 P/M (For Delhi/NCR, Mumbai, Hyderabad, Bangalore, Chennai and Thane)
✓ 35000 per month – Ahmedabad, Pune and Kolkata
✓ 35,000 per month (For Chandigarh, Jaipur, Baroda, Surat, Indore, Goa, Aurangabad, Nagpur, Nasik, Madurai, Mysore, Cochin, Coimbatore, Bhuvaneshwar, Gandhinagar, Madurai, jamshedpur and Vizag)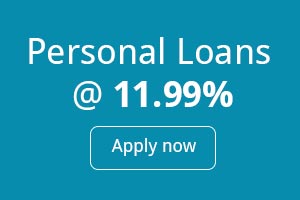 Bajaj finance Personal loan EMI Calculator
Enter the following information in the below EMI calculator:
✓ Principal loan amount you wish to avail (rupees)
✓ Loan term (months or years)
✓ Rate of interest (percentage)
EMI Calculation Per Lac for Bajaj Personal Loans as per Loan Tenure Period
| | | | |
| --- | --- | --- | --- |
| Loan Amount | Repayment Time | Interest Rate | EMI Per Month |
| Rs.1,00,000 | 1 year | 15.00% – 17.00% | Rs.9026 – Rs.9120 |
| Rs.1,00,000 | 2 year | 15.00% – 17.00% | Rs.4848 – Rs.4944 |
| Rs.1,00,000 | 3 Year | 15.00% – 17.00% | Rs.3466 – Rs.3565 |
| Rs.1,00,000 | 4 Year | 15.00% – 17.00% | Rs.2783 – Rs.2885 |
| Rs.1,00,000 | 5 Year | 15.00% – 17.00% | Rs.2378 – Rs.2485 |
Now you have to just multiply your loan amount with EMI per Month
Example – You opt 3.5 Lakh Loan amount for 3 Year so your emi calculation will be 3.5 x Rs.3466 = Rs.12131.00
Which are the Documents required for Bajaj Finserv Lending Personal Loan:
Documents Required for a Personal Loan

Photograph

Color Passport size photograph (signed across the photograph)

Financials

Salary slips of last 3 months Latest 2 months salary slip

Bank Statements

Latest 3 months salary account bank statement

Employment Proof

Employee ID Card and Visiting card

Work Experience Document

Current employment
Appointment Letter / Form 16 / 1 year old salary slip
Previous employment
Appointment letter / Form 16 / Promotion letters/ transfer / confirmation letters / previous salary slip

KYC

Identity Proof
Passport / Voters ID card / Driving License / PAN Card
Address Proof
Passport / Driving License / Ration card / Latest Mobile Bill / Letter from Employer (with HR /Admin sign)

/tr>


Signature Proof
Passport / PAN Card / Driving License / Photo Credit card (front only) / Banker Verification Letter
Age Proof
Passpor t/ PAN Card / Driving License / Birth Certificate
Check how much Fees and Charges you will have to pay for Bajaj Finserv Personal Loan:
| | |
| --- | --- |
| Type of Fees | Charges Applicable |
| Processing Fees on Personal Loan | upto 2% of the loan amount |
| Foreclosure Charges* | NIL |
* Applicable following 1st EMI clearance
Bajaj Finserv Personal Loan Faqs
Question: Can borrower make part payments on bajaj finserv personal loan?
Answer. Yes, Bajaj Finserv personal loan is coming with Part-Prepayment facility.
Question. What are the minimum and maximum loan amounts in Salaried Personal Loans?
Answer. Minimum Loan amount is Rs.1 lakh & Maixmum Loan Amount will be upto Rs.25 lakhs.
Question. What are the tenor / repayment options available?
Answer. You can choose a emi/repayment ranging from 12 to 60 months. You can repay the loan in Equated Monthly Installments (EMI's) using the ECS facility or through post-dated cheques.
Question. What is online processing of bajaj finserv Personal Loans?
Answer. you can apply through Deal4loans.com Online Application facility, you can apply for a Salaried Personal Loan from wherever you are. What's more, you get instant approvals with Deal4loans.
About Bajaj Finserv:
Bajaj Finserv are the most diversified non-bank in the country, financing the widest set of outcomes, supporting customers biggest pursuits. Bajaj Finserv ltd. is the most popular non banking financial company in india. Aprt from personal loan it deals in Two wheeler loans, home loans, loan against shares, loan for doctors, consumer products finance & Credit Cards. Be it the desire for a bigger lifestyle to buying your home, indulging in that much deserved family holiday to expanding your business or making that big acquisition, whatever be your plan, Bajaj Finserv Lending have the capability to support every time you need it.
With 24 products across 12 product lines, we're one of the fastest growing and most diversified NBFCs in the INDIA. Bajaj Finserv has 150 branches and presence in over 7000 retail outlets. Bajaj Finserv recognized as one of the Best Employers in India, for the second year in a row in the Aon Hewitt Best Employers Study, 2015. This prestigious award was conferred to bajaj finance at an awards ceremony held in Mumbai, on 17 April 2015. 10 Best Multinational Workplaces in Asia 2015. Bajaj Finance Limited has been ranked amongst the top 25 best places to work in Asia by the Great Place to Work (GPTW) Institute.
Other Products of Bajaj Finserv Are:
Bajaj Finance Home Loan
Bajaj Finserv Credit Card
Bajaj Finserv Flexi Loan
Bajaj Finance EMI Card
Contact Bajaj Finserv:
You can visit branch or call Bajaj Finserv Toll Free Number @ 1800-103-3535
You might find these relevant: